Let's Talk: Is anyone entitled to a job?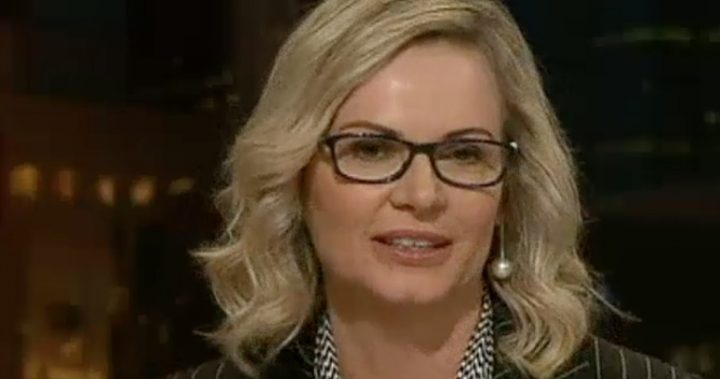 If you watched Q&A last night, then you would no doubt remember all the talk about jobs and employment.
While most of the talk focused around the future of manufacturing in Australia, it was some comments by panellist Grace Collier that had the audience talking.
The industrial relations expert caused a strong reaction from the audience when she said that "nobody has an entitlement to a job".
"Society doesn't owe you a job," she said.
"The Government can't get you a job. The Government shouldn't have to get you a job. There's no such thing as Government money. There's your money and my money."
Ad. Article continues below.
"Everybody has something that they're good at … You work out what you're good at and you try and make a career out of that."
If you missed it, her comments prompted a response from Greens Leader Richard Di Natale.
He said there were less jobs than people in Australia.
When Collier fired back, the audience got rowdy.
"People can start their own businesses," she said.
Ad. Article continues below.
"It's terrible, isn't it? Wouldn't it be awful to have to start your own business because someone else has to give you a job?
She then challenged Di Natale to start a business and hire some people
"Go on. I dare you," she said.
So what did the rest of the Q&A panel have to say?
Australian Council of Trade Unions president Ged Kearney argued that nobody had any money to spend in new businesses.
Ad. Article continues below.
"We are losing our manufacturing industry and there's been absolutely no plan from this Government to try to reinvigorate manufacturing, to find where we can have a competitive edge in the global economy," she said.
There was also some disagreement between Labor MP Tim Watts and the executive director of the Institute of Public Affairs John Roskham.
Watts argued that the Federal Government had "nothing" for the manufacturing industry, while Roskham said it desperately unfair for the government to spends tens of thousands of dollars subsidising each job in the car industry.
And, economist Judith Sloan disagreed with the whole panel, stating she believed the Australian labour market had been strong for some time.
What do you think of the segment on Q&A? Do you think Grace Collier was right?