Let's talk: How soon is too soon to move on?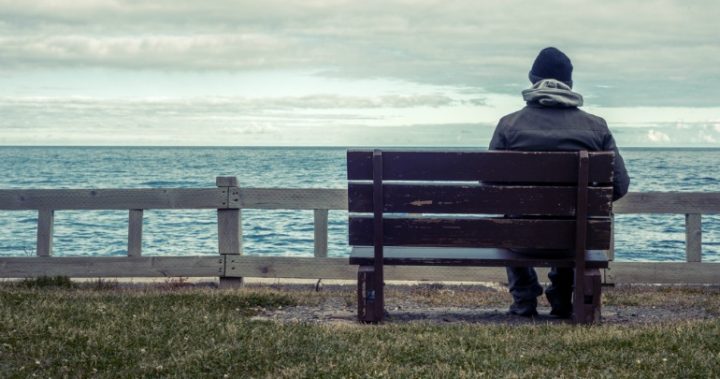 The news that comedian Patton Oswalt is engaged to Meredith Salenger has caused some surprise, and some discomfort. 
Salenger announced the engagement in an excited Instagram post showing off her beautiful new ring along with some photos of the happy couple, and a picture of her with Oswalt's daughter, Alice.
"It's official. I'm the luckiest happiest girl in the universe!", she wrote in the caption. 
It isn't just the fact that the engagement has come only a month after the couple went public with their relationship that has raised eyebrows though, it's the fact that it comes only a little over a year since Oswalt's wife, Michelle McNamara died from a combination of prescription medications and an undiagnosed heart condition.
Ad. Article continues below.
Three months after McNamara's sudden death, Oswalt posted a heartbreaking tribute on Facebook, detailing the effect his grief had had on his life. 
"Michelle McNamara got yanked off the planet and out of life 102 days ago," he wrote.  
"She left behind an amazing unfinished book, about a horrific series of murders that everyone — including the retired homicide detectives she worked with — was sure she'd solve. The Golden State Killer. She gave him that name, in an article for Los Angeles Magazine. She was going to figure out the real name behind it.
"She left Alice, her 7 year-old daughter. But not before putting the best parts of her into Alice, like beautiful music burned onto a CD and sent out into the void on a spaceship.
"And she left me. 102 days into this."
Ad. Article continues below.
He also expressed his hope of getting through the grief eventually. 
"I was face-down and frozen for weeks. It's 102 days later and I can confidently say I have reached a point where I'm crawling. Which, objectively, is an improvement. Maybe 102 days later I'll be walking."
While the overwhelming majority on Twitter are offering up their congratulations to the couple after such a heartbreaking past year, some questioned whether the union has come "too soon". 
is this a joke? Seems really too soon

— Polar P (@polarp1) July 7, 2017
Ad. Article continues below.
Patton Oswalt is engaged 15 months after his wife died?? Makes sense

— Russ (@ClevelandRuss) July 7, 2017
patton oswalt remarried already huh

— Jeremy (@Pimp_Lord619) July 7, 2017
Ad. Article continues below.
Which raises the question, is there an acceptable waiting period a bereaved partner should abide before entering into a new relationship or marriage?
What are your thoughts on the matter?