Let's talk: have your loved ones planned for their future?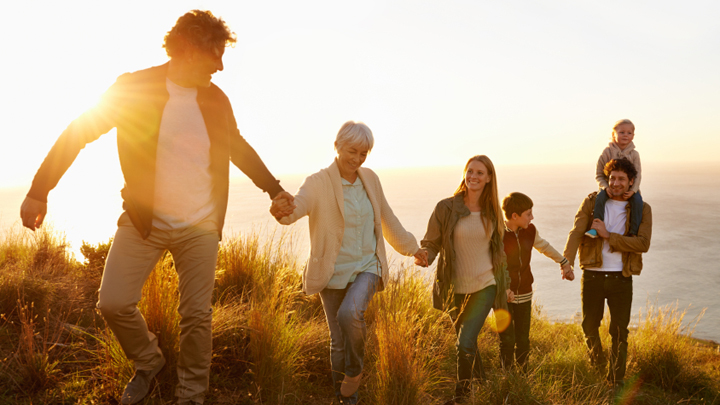 We have all lost, or nearly lost, somebody close to us. When the time came, were their wishes clear, or did it create conflict?
One year ago, my brother was preparing for major bowel cancer surgery. It was a huge full-day operation – the equivalent of five procedures in one – with a real risk that he might not wake up on the other side.
In the difficult days before, he wrapped up his affairs and finances; he had heart-to-heart conversations with each and every loved one. Finally, he went over his medical wishes in great detail, covering every possible outcome. Where did he draw the line between life and quality of life? Who would be allowed to speak for him?
My brother was extraordinarily lucky; he made it through and is well on his way to his former healthy self.
He was also lucky in another way: he had advance warning; the chance to prepare; to opportunity to confront the difficult questions on his terms.
Ad. Article continues below.
On the flipside, I have seen my husband's close-knit family deal with incredible tension over their mother's more ambiguous final wishes. When the time came, she was beyond the ability to speak for herself. Despite the best intentions of all concerned, and the very similar beliefs and morality they shared, everybody had a different view about what was 'right'.
The decision to end life support was fraught with uncertainty; it took a long time for the whole family to ultimately accept it as the best one; time that was miserable for their mother and very stressful for them.
Starts at 60 has partnered with MyValues, a free online service, to help make the most difficult times that little bit easier. With a few easy clicks, you (or a loved one) can lock down your wishes, shaping vital decisions from doctors and family should the worst happen.
When you lost a loved one, were their wishes clear? And how has it changed plans for your own future?
This Let's Talk discussion is sponsored by MyValues and written by the Starts at 60 editorial team. For more information about this free, invaluable online service, visit the MyValues website.