Let's talk: do you worry about someday burdening your children?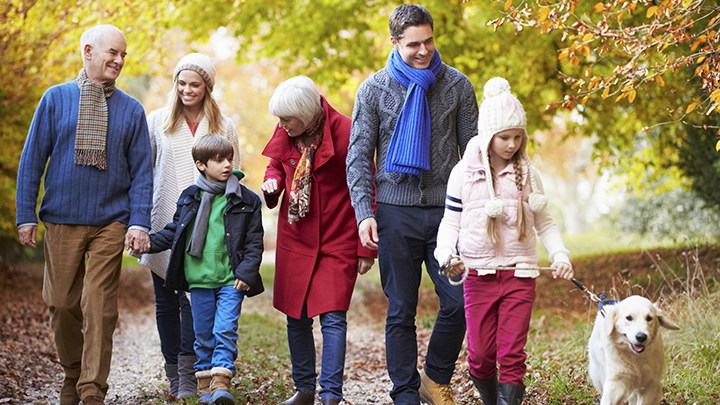 For the parents and grandparents among us (not to mention the aunts, uncles, godparents and honorary family members), there is incredible comfort in guiding and encouraging those whose lives will continue beyond our own.
What if you leave behind a mess of confusion or uncertainty by not thinking about it and talking about it first?
Personally, if I have any say in the matter, I plan to stick around for a long time to come. However, since my most recent surgery, I've finally come to accept that my internal organs might not have gotten this memo; that my own body is not necessarily on my side all the time.
That small adventure sent my imagination on some scary tangents: had something gone wrong on the operating table, who would have had the final call over my heath? While I would trust my loved ones absolutely to act on my behalf, the mere idea that they could be burdened with such a big decision, without prior guidance or discussion, is mortifying.
Until recently, I would have expressed a desire to cling to life as long as I could. In that hypothetical scenario, I would try every treatment, one by one, until none remained.
Ad. Article continues below.
But the more I thought about it, the more I realised how little I would want a prolonged, complicated death. I realised I didn't actually know where I drew that line. What chance would my family have of making the distinction?
From conversations with the Starts at 60 writers and community members, I have quickly learned that I'm not the only one. We all have our uncertainties, and the answers aren't always easy. But this only makes the start of the conversation more important.
Starts at 60 is working with MyValues to make the start of the conversation easier. This free online service allows you to record your wishes for future family and medical reference. It will guide you step-by-step through the difficult questions so that, should the worst happen, your loved ones won't need to be burdened with an impossible choice.
Have you thought about the legacy you'll leave? Do you worry about the burden your children might face? Or are you comfortable knowing your wishes are clear?
This Let's Talk is sponsored by MyValues. It was written as we feel it offers valuable insights into a topic important to the Starts at 60 community. For more information, please visit the MyValues website.