Let's Talk: Could this one issue turn things around for Turnbull?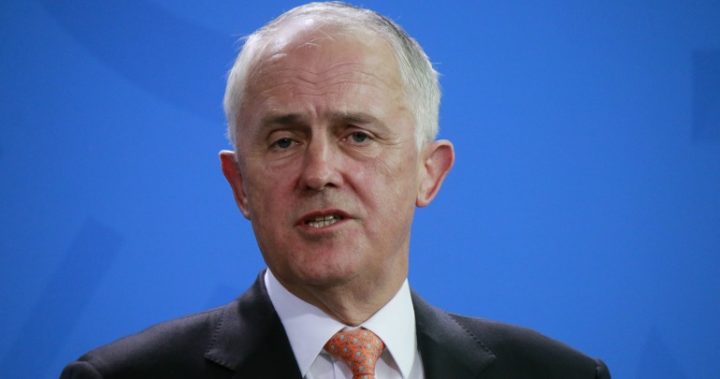 If you've been following the same-sex marriage debate over the past few years, you'll know it's raised a whole heap of opinions in the community.
While polling suggests the majority of Australians support it, the Turnbull Government wanted to hold a $160 million plebiscite to give the community the chance to have their say.
But as you would know, the plebiscite failed to get the support of the Senate.
It's been reported in recent weeks that there is a push for a free vote in parliament, and opinion is again divided on the issue.
Ad. Article continues below.
And now a new Galaxy poll suggests it could be the issue that turns things around for Malcolm Turnbull.
As reported by the Guardian Australia, the Galaxy poll revealed 71% of people would look more favourably on Turnbull and the government if they allowed a free vote on the issue.
64% of Liberal voters said they would also look more favourably on Turnbull if a free vote was allowed.
The poll comes as a parliamentary committee prepares to hand down a report about a same-sex marriage bill the government presented before the plebiscite failed.
The poll surveyed 1000 people over the age of 18.
Ad. Article continues below.
It also found that 45% of people didn't agree with celebrants or businesses being able to refuse service to customers because of religious beliefs.
Meanwhile 65% said they opposed celebrants or businesses being allowed to refuse service to same-sex couples who are getting married.
Various media outlets are reporting that conservative MPs such as George Christensen are trying to stop other more moderate MPs who are pushing for a free vote.
In the past Turnbull said he was a supporter of a free vote for same-sex marriage, but after he became Prime Minister he took on Tony Abbott's policy of a plebiscite and has consistently said in recent weeks that a plebiscite was the government's stance on the issue.
Ad. Article continues below.
So, what do you think?
Would you be more likely to vote for Turnbull if he allowed a free vote? Or do you think he should stick to the policy of a plebiscite?