Let's talk: Could this legislation change make Aussies more racist?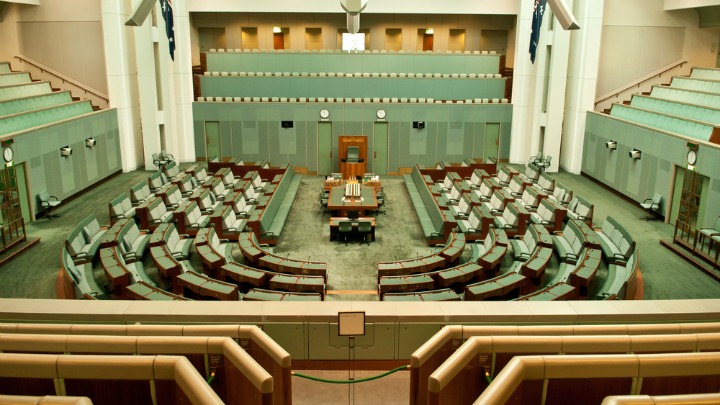 With the newly elected government, there are bound to be new changes. But this is possibly a change that could cause mayhem in the country and around its reputation around the world.
Liberal Democrat senator David Leyonhjelm plans to introduce a bill to remove section 18C of the Racial Discrimination Act, which makes it unlawful for someone to do an act that is reasonably likely to "offend, insult, humiliate or intimidate" someone because of their race or ethnicity. Crossbench senators Derryn Hinch, Bob Day and One Nation politicians have also voiced support for amending 18C, which was brought in by the Keating government in 1995.
The Racial Discrimination Act was first introduced in 1975 and changes to 18C were made in 1995 when Parliament passed the Racial Hatred Act.
Senator Leyonhjelm has long supported removing section 18C completely, and was quoted saying, "Free speech is free speech, there's no qualification to it, let's just remove 18C entirely and everything that goes with it. We're going to have a choice between my approach, which is going further, and the more modest approach," he said, referring to Family First Senator Bob Day's plans to introduce more "modest" changes to the law. Senator Day's changes suggest to "keep the words 'humiliate' and 'intimidate', but remove the highly subjective terms 'offend' and 'insult'."
"If you want to take offence that's your choice, you have a choice of choosing another feeling," Senator Leyonhjelm said. "Offence is always taken, not given. So if you don't want to be offended, its up to you, don't be offended, that's it. We're not responsible for the feelings of other people, none of us are."
Ad. Article continues below.
New One Nation senator-elect Malcolm Roberts also reiterated his similar stance on the race discrimination laws, saying, "It is very important to the country because at the moment a lot of people are afraid to speak up." He said that the current laws were originally introduced to "nobble" conservative commentator Andrew Bolt, and added that "Julia Gillard did that." Mr Roberts said he shared Senator Leyonhjelm's view on not being responsible for other people's feelings. "You can call me short, you can me fat, you can call me a Queenslander, you can call me a cane toad," he said. "Whatever you want to call me, the only person who decides whether I'm upset is me."
In 2011, Mr Bolt was successfully sued under the act for a series of articles he wrote on Aboriginals, including some that implied light-skinned people who identified as Aboriginal did so for personal gain.
On the other side of this saga is Senator Nick Xenophon, who has ruled out supporting any future changes to the Act. While he says he "can understand some of the arguments put forward," he said the failed attempt for amendments by the former Abbott government "weren't well considered." He also said, "When you have both the Jewish community and Arab community on a unity ticket, in the same room, saying 'we think these amendments are reckless', then you know this is an area that we shouldn't go down."
Attorney-General George Brandis ruled out changes to the legislation last week. Shadow Attorney-General Mark Dreyfus said attacks on the Act were driven by "ill-informed comment", and voiced concerns that there would be a "rise in hate speech in the community" if the Act was weakened. He also said the issue would be a test of Prime Minister Malcolm Turnbull's leadership.
Do you think we should be making changes to the Act?