Let's Talk: Are we too hard on unmarried, childless women?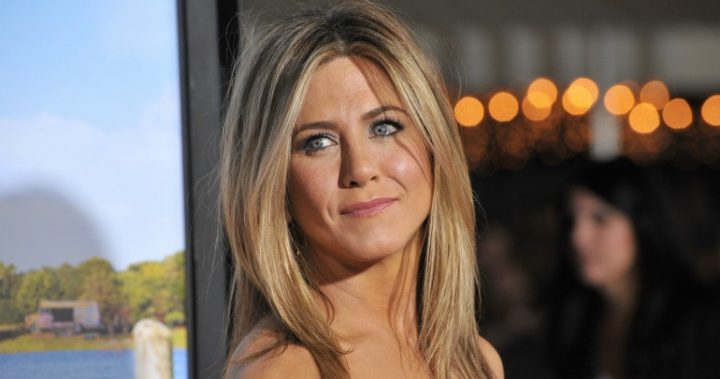 It wasn't too long ago in our history that we didn't approve of childless women or divorce.
In fact, in days gone by, childless women and divorcees were often shunned.
While unmarried and childless women are far more common these days, many are still feeling judged.
One of those women is speaking out and she's not other than actress Jennifer Aniston.
The 47-year-old Friends star has opened up in an interview for the December edition of Marie Claire.
Ad. Article continues below.
She has revealed how she's been "shamed" about everything from her divorce from Brad Pitt in 2005 to her looks.
"My marital status has been shamed; my divorce status was shamed; my lack of a mate had been shamed; my nipples have been shamed," Aniston told Marie Claire.
"It's like, 'Why are we only looking at women through this particular lens of picking us apart? Why are we listening to it?'
"I just thought: I have worked too hard in this life and this career to be whittled down to a sad, childless human."
You might remember back in July the actress wrote an opinion piece for the Huffington Post, slamming the body shaming of women.
Ad. Article continues below.
"The objectification and scrutiny we put women through is absurd and disturbing," she wrote.
"The way I am portrayed by the media is simply a reflection of how we see and portray women in general, measured against some warped standard of beauty.
"Here's where I come out on this topic: we are complete with or without a mate, with or without a child
"We get to decide for ourselves what is beautiful when it comes to our bodies. That decision is ours and ours alone…We get to determine our own 'happily ever after' for ourselves."
Ad. Article continues below.
The actress is the cover girl for the December issue of Marie Claire.
She also discusses her marriage to actor Justin Theroux, describing how they make it work around their demanding roles.
"Why is he the right person for me? All I know is that I feel completely seen, and adored, in no matter what state," Aniston told Marie Claire.
"There's no part of me that I don't feel comfortable showing, exposing. And it brings forth the best part of myself, because I care about him so much. And he's such a good person. It hurts me to think of anything hurting him."
Ad. Article continues below.
"This is a time when I'm not completely sure what I'm doing.
"I'm at this sort of crossroads trying to figure out what inspires me deep in my core. What used to make me tick is not necessarily making me tick anymore…The most challenging thing right now is trying to find what it is that makes my heart sing."
What do you think? Is Jennifer Aniston right about the way society judges women?