Let's talk: Are we ready for Americanised politics?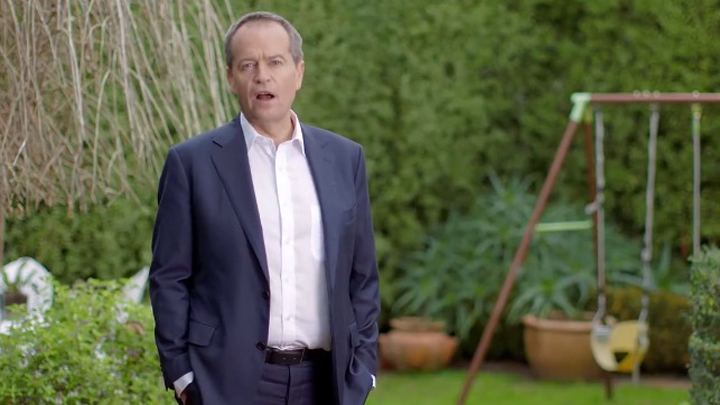 This week Bill Shorten released a video of him strolling in a green garden, and we have to say, it looked like he was transported into a Hillary Clinton campaign.
In the 1 minute clip, Mr Shorten says that he has and always will stand up against Tony Abbott's attempts to drag us into the past.
He says, "All my working life, I have fought for fairer paying conditions, and I'm not about to stop now.
"A Shorten Labor government will be about fighting for a future that every child can look forward to.
He warned that if Abbott and Hockey's Liberals win the next election, there'll be nothing to stop what they've wanted to do since Budget. They will cut $80 billion for Medicare and hospitals, and introduce $100 university degrees, and make further cuts to pensions and family payments.
Ad. Article continues below.
Shorten enthused that it is the "wrong choice for you and our country's future" and he wanted to tell people that he's more determined than ever to stand up for good schools, good jobs, good hospitals and make it accessible for all Australians.
"That's a fight I will never back down from", he said. Is this spiel believable? It is the "emotional" sort of video we've seen from Obama and also Hillary Clinton more recently.
Hillary used a very highly produced video to show marriage equality as one of her main policies, however now since the Supreme Court ruling, this has had to be changed. Nevertheless, the tactics she and other international politicians show in their videos has to be something ours lack.
Even Tony Abbott's speech today about the tragedy of MH17 one year on was not one particularly filled with emotion.
So we want to know, are we ready for the heart-to-heart style of American politics? Or should Bill Shorten stick to the policies rather than appealing visuals? Do we need more emotional political leaders?
Ad. Article continues below.
Bill Shorten MP and the Australian Labor Party will always stand up against Tony Abbott's attempts to drag us into the past. SHARE and stand with us.

Posted by Australian Labor Party on Saturday, 11 July 2015