Let's talk: Are the proposed citizenship changes too tough?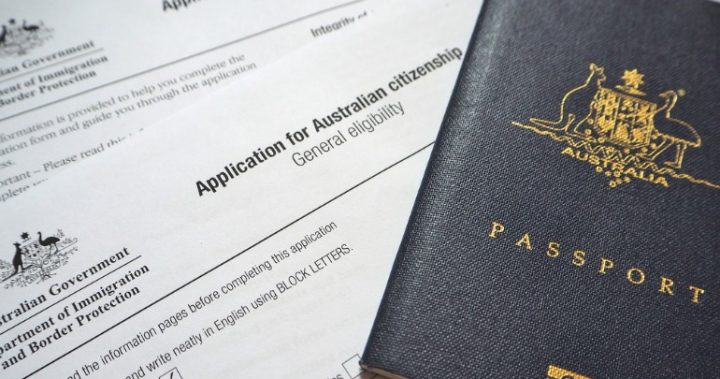 The Labor party have decided to oppose the Federal Government's proposed changes to the citizenship test, which would include a tougher Australian values quiz to prove applicants have integrated into the society.
The changes would also include a mandatory English proficiency requirement as well as increasing the waiting time for permanent residents before they can be eligible for Australian citizenship.
The Shadow Minister for Citizenship Tony Burke said that many Australians will never reach the required level of English. 
"The challenge with the English language test, that they've set it so high, is just ludicrous and absurd, and dumb," he said to The ABC. 
"It is not over cooking it to say this is about who we are as a country. This is who we identify as an Australian citizen."
Ad. Article continues below.
If the changes pass, prospective Australian citizens will have to wait for four years after acquiring permanent residency, up from the one year requirement it is currently, and will be required to achieve IELTS Band 6 score in English test to be eligible for citizenship.
When the proposed changes were announced, Immigration Minister Peter Dutton said that they were about making sure the "right people" are getting citizenship. 
"I think it just highlights the need for us to make sure that we are granting citizenship to the right people, people that are going to work hard, are going to educate their children, are going to create a great life here in Australia, which is a great migrant story of our country," he said. 
Some have suggested that the new requirement is a tertiary level of English, and Burke has labelled it as a "bizarre act of snobbery" that "guarantees we will have a new permanent underclass."
Malcolm Turnbull hit back at the criticism of the proposed changes, saying that the English requirement is doing prospective citizens "a favour".
Ad. Article continues below.
"If you are going to get on and succeed and do your best in Australia, you need to have English," he said.
Do you think the changes to the citizenship test are in line with Australian values?