Legitimate inquest or political smear campaign?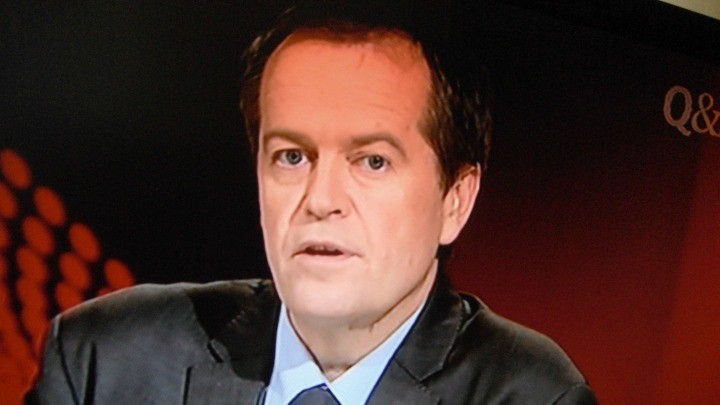 The opposition leader yesterday said he was happy to face the trade unions royal commission over questions about deals cut with the Australian Workers Union while he was at the helm.
The commission has made the request in light of claims that a building company in Melbourne paid the AWU nearly $40,000 for 105 memberships.
Mr Shorten was the Victorian AWU secretary from 1998 to 2006 and national secretary from 2001 to 2007. He has previously defended the deal with the building company, saying it was properly registered and boosted wages.
"I welcome the opportunity to talk about my 21-year record standing up for workers," he said in a statement late on Friday.
While the Prime Minister says Mr Shorten has some explaining to do, Mr Shorten in turn has accused Mr Abbott of wasting taxpayers' money pursuing a political agenda.
Ad. Article continues below.
"Tony Abbott has cut funding to programs for dementia sufferers, children and veterans' dental services and hospitals – but he can find $80 million to smear his political opponents," he said. "This says everything about the Abbott government's priorities."
He added: "I have an absolute zero tolerance for corruption or criminality in the workplace whether you are an employer, employee or union representative."
Meanwhile, The Age newspaper in an editorial has denied it is involved in a "smear campaign" arguing "After all, Mr Shorten is presenting himself as someone of sufficient rectitude to be prime minister… At no stage have we suggested Mr Shorten broke the law. But we do assert that he has questions to answer."
Those questions specifically are:
1. Were all Winslow workers in 2005 (when the company paid for their dues) aware that they were AWU members?
Ad. Article continues below.
 2. What did Winslow get in return for paying the AWU?
3. Was it common practice for the AWU to have companies pay for the membership dues of workers when Mr Shorten was state secretary of the union?
 4. Does the federal Labor leader believe it is appropriate for companies to pay the dues of union members?
Another day another royal commission… tell us, do you think this is a waste of taxpayers' money or is it a legitimate process in the pursuit of transparency?