Legendary comedian Bill Murray tells a great story about Australia...or does he?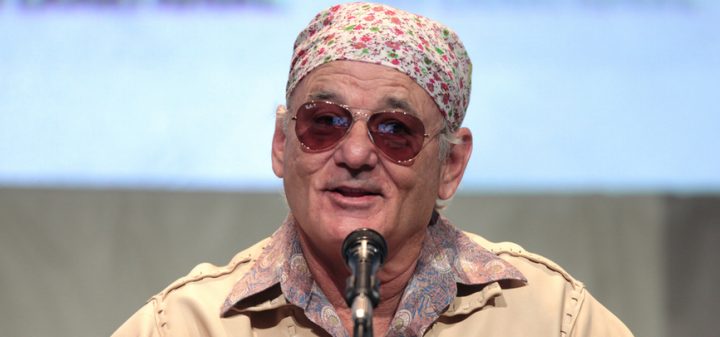 Bill Murray reportedly loves Australia.  How could one not?  Many celebrities from around the world have enjoyed our fantastic beaches, our amazing food, and a touch of the lifestyle that we all know and love.  But has he ever said it?
Ad. Article continues below.
Murray has performed in some of cinema's greatest comedy films including Caddyshack, Stripes, Ghostbusters, and Groundhog Day but it seems his greatest role as a tourism ambassador for the Australian town of Toowoomba might have been his greatest role. It is also one that he had nothing to do with.
You might have seen the story make the rounds in the last few days that has Bill Murray telling a beautiful story on a Toowoomba morning radio show about the amazing hospitality he was shown while visiting the great Queensland town.
According to the website Daily News 10 Murray said, "We were just leaving the city limits of Toowoomba, Australia when the damn car overheated or something so I pulled it over to the side of the road and within just a minute or two there were a couple of cars that pulled over to help me out. I told them that I was on the phone with the rental car company but one of them had a brother who owned a tow truck and a few minutes later it was there and he towed it to a place nearby to get fixed.
So then the one guy finds out that I'm not from there and offers to take me in to get lunch while my car is getting fixed and I'm thinking, 'Sure, what the hell.' So we drove to the finest dining spot in Toowoomba – some place called Grill'd Toowoomba – and get a burger. Great freakin' burger too. These guys had no idea who I was either which made my day, honestly."
Except that he didn't.  Neither did actor Morgan Freeman tell the exact same story about Auburn, Alabama; Bruce Willis says about Springfield, Tennessee; or Bill Murray again using the same story about Prescott Valley, Arizona.
It's not the first time the website has had a story go viral across the internet and with their website owning news sounding websites like Local31News.com, 16WMPO.com and NewsDaily12.com it's easy to see how people can be tricked.  However, if you read a story like this in the future and think it's real, just have a look at the bottom of the page because most have a line that reads that the site is "an entertainment website composed mostly of articles containing satire."