Leaked recording reveals what UK PM really thought of Brexit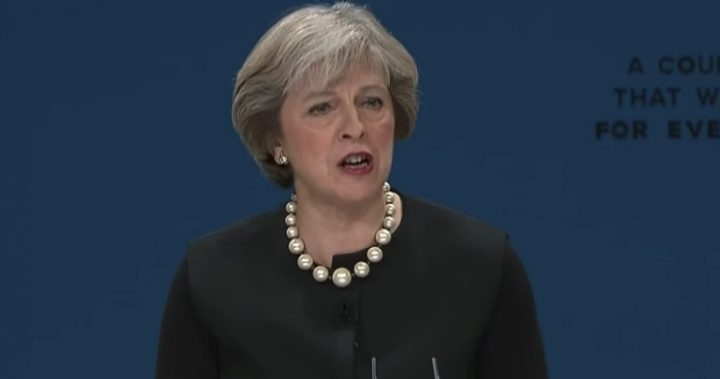 No matter where you stood on the Brexit divide, there's no denying it's changed things for the UK.
One of those changes was in PM, with Theresa May stepping up to the top job.
As she negotiates a Brexit deal with the EU, a leaked recording has revealed just how pro-EU she really may be.
May was on the "remain" side of the debate, but was criticised for laying low during the vote and only offering "lukewarm" support for the remain argument.
The Guardian is reporting that the leaked recording was made during a speech by May to investment bankers at Goldman Sachs – a month before the vote.
Ad. Article continues below.
She expressed concerns about the effect of Brexit on the UK economy and said she hoped voters would look to the future, not the past.
"I think the economic arguments are clear," she said.
"I think being part of a 500-million trading bloc is significant for us. I think, as I was saying to you a little earlier, that one of the issues is that a lot of people will invest here in the UK because it is the UK in Europe.
"If we were not in Europe, I think there would be firms and companies who would be looking to say, do they need to develop a mainland Europe presence rather than a UK presence? So I think there are definite benefits for us in economic terms."
You might be wondering what makes her comments so newsworthy?
Ad. Article continues below.
Well, in recent weeks the PM has been trying to negotiate Britain's exit from the EU.
She told European leaders last week that Britain's decision was irreversible and said there would be no second Brexit vote.
In the leaked recordings, May also expressed the view that Britain would be safer in the EU.
"There are definitely things we can do as members of the European Union that I think keep us more safe," she said.
What do you think of the leaked comments? Are they damaging for Theresa May and the Brexit negotiations?