Lazarus leaves: And then there was one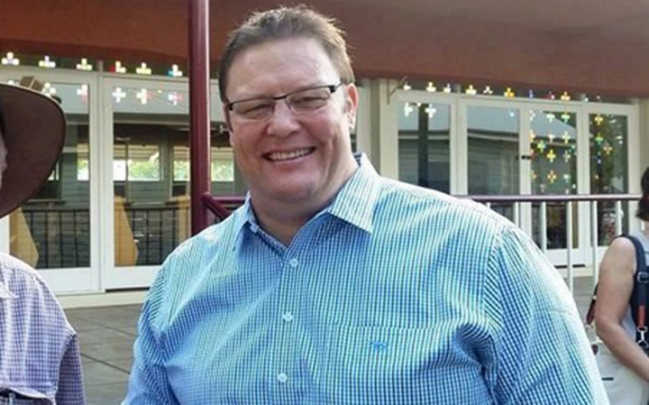 It seems the burning of Jeff the Dinosaur at the Palmer Coolum Resort last week was the smaller of Clive Palmer's problems, with Palmer United Party Senate Leader Glenn Lazarus announcing overnight on Facebook that he has quit the party. No media conference, no brou-ha-ha… (yet!), just Facebook! And that folks, is the end of the Palmer United Party's ability to block legislation in the Senate on its own as it only has one Senator left. In fact, it lost this power when Jacqui Lambie stepped aside. Now it is just a one-man band. I'm not sure how Australians even know the name of the remaining Senator, Dio Wang.
Senator Lazarus will now serve as an Independent in the Senate.
The statement released on his Facebook page overnight leaves the door open for all of us to interpret just what went wrong, and we'll leave that open to your imagination. The announcement says…
Senator for Queensland, Glenn Lazarus, today resigned from the Palmer United Party.
"I have today resigned from the Palmer United Party," Senator Glenn Lazarus said.

"This was a difficult decision.

"I have a different view of team work. Given this, I felt it best that I resign from the party and pursue my Senate role as an independent Senator.

"I am deeply grateful to Clive Palmer for the opportunity to be involved in the party.

"I sincerely wish Clive and his family all the very best for the future.

"I will miss working with my esteemed colleague Senator Dio Wang.

"I am determined to do my best in representing, and being a voice for, the people of Queensland in the Australian Senate."

ENDS
Ad. Article continues below.
His social media profiles were changed and now show no mention of the Palmer United Party. It is the second big hit for the Palmer United Party, with Senator Jacqui Lambie quitting late last year. It effectively finishes Mr Palmer's party balance of power.
It also further weakens the Palmer United Party's voting power, which prior to Ms Lambie's resignation had the power to block legislation on its own.
What do you think Mr Lazarus means by "I have a different view of team work"?