Latest tragedy to strike P&O cruise ships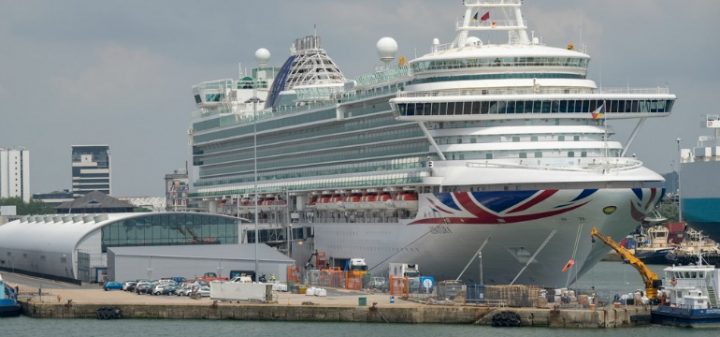 Cruises are popular amongst over-60s and the P&O ones have been popular with many due to their frequent trips. But the P&O fleet has not been without problems; in April they were exposed to have had sanitation issues from cockroaches and mid this year a ship had to be evacuated due to a gastro outbreak.
Now, a 79-year-old Aussie woman, Margaret Carlson, has died on the cruise ship sparking concerns from her family she was suffering from a possible gastro outbreak.
Vanessa D'Souza claims her mother began showing signs of gastro after boarding the P&O Pacific Jewel Cruise ship in Sydney last Tuesday, she told Sydney Morning Herald.
The 79-year-old from Terrigal on the NSW Central Coast was found dead in her room when the cruise ship docked at Yorkeys Knob in Cairns on Saturday afternoon.
Mrs Carlson, who had gone on the 10-day cruise with her other daughter, had seen medical staff but was told she had probably brought a bug onto the ship with her, the daughter said.
Ad. Article continues below.
Her teenage grandson, also claims to have fallen ill on board the ship.
Ms D'Souza also claimed other cruise passengers had been locked out of their rooms on Monday without explanation. The family believes the rooms were being disinfected.
"We'd like some answers," Ms D'Souza told Sydney Morning Herald.
Police said it was believed the woman had passed away shortly around breakfast time to suspected natural causes, despite some media reports it was from gastro.
The P&O have also denied there was a gastro outbreak, saying "There is no reported gastro outbreak onboard,"
"An elderly female passenger sadly passed away on Saturday on the Pacific Jewel cruise. Our thoughts are with her family."
Queensland Police has said Mrs Carlson's cause of death is not being treated as suspicious and that she died of natural causes but a report will be prepared for the coroner.
Does this worry you? Do you think the cruise company owes the passengers a better explanation? Tell us what you think in the comments.