Latest poll still has Malcolm Turnbull out in front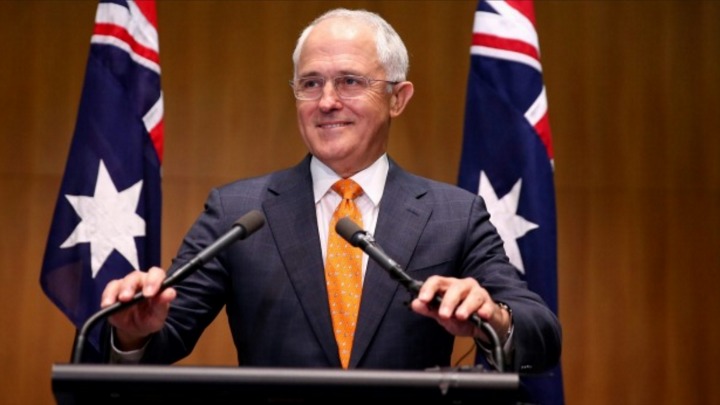 His reputation for competency, strength and leadership might have taken a beating recently, but the latest Fairfax/Ipsos poll has prime minister Malcolm Turnbull out in front when it comes to who voters want in the top job.
Turnbull leads Labor's Bill Shorten 64 per cent to 55 per cent.
It's a drop of about 6 per cent since voters were last asked about key leadership attributes in April, when Turnbull had a healthy 70 per cent competency rating. Those 6 percentage points have obviously been picked up by the Opposition leader whose competency rating has increased by exactly that much.
While Turnbull holds on, it is his strength as Australia's leader that saw most voters turn away. He suffered 9 percentage points since April and holds only 46 per cent of voter confidence, while Shorten has gained 7 per cent to finish up on 38 per cent.
His ability to 'make things happen' has also taken a hit, down 7 per cent since April to 42 per cent overall.
Ad. Article continues below.
The prime minister is unquestionably more favourable on attributes such as foreign policy and competency, but when it comes to having the confidence of the party, Bill Shorten has a clear lead with voters.
Overall, Labor leads by a slim 51 per cent to 49 per cent margin.
It makes for an interesting final week of parliament, especially as former PM Tony Abbott is looking for a way to get back into the ministry and support for the minor parties has risen 18 per cent.
With talk of 'innovation and agility' the weasel words of the year, the Government is being encouraged to focus on issues and speak in terms of relevance to the Australian public.
The prime minister and the Opposition leader will join forces to unite against the staggering rates of domestic violence inflicted on indigenous Australians.
Do you take much notice of the polls, such as this one? Where do you think the Government needs to focus its attention?