Last drinks! Is the great Aussie tradition of the 'shout' over?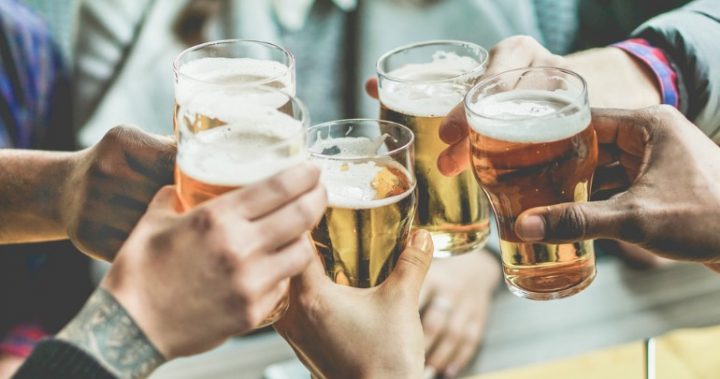 It's a great Aussie tradition to shout your mates a round of drinks on a night out, but according to a recent survey, it could be coming to an end. 
The survey of 1,000 people, conducted by industry super fund owned bank ME, showed that 56 per cent think that shouts are unfair as someone always ends up spending more or less than others, and 55 per cent believe that shouting their mates a round of drinks results in them buying more expensive drinks than they would otherwise. 
A whopping 64 per cent of those surveyed said that when they shout, they wind up spending more than they otherwise would, and interestingly, 34 per cent believe shouting results in them drinking more too!
It's easy to see why Australians are feeling a bit down on the tradition, with half saying that they know someone who consistently fails to return the shout, getting their drinks for free. With stingy friends like these, you might wonder how the shout has managed to survive this long. It turns out, the answer is peer pressure. Only 23 per cent of participants said they felt comfortable opting out, and 26 per cent felt it would be un-Australian to say "no". 
Matthew Read, ME money expert said that most Australians could relate to what he calls "shout doubt". 
Ad. Article continues below.
"I'm sure most of us have a colourful story to tell about a round of drinks – whether it's someone sneakily ordering a $20 cocktail when everyone's sharing a jug of beer, or that friend who always manages to miss their shout," he said. 
"Social and emotional pressures can play a big part in our spending and saving habits. Behavioural economics shows us we often act irrationally when it comes to money, so it's good to be aware of those pressures."
He also had some advice for anyone who's feeling uncomfortable with a shout:
"If you don't want to be in the shout – say so. Chances are most of your friends will think similarly. You'll probably save a bit and drink less."
However, it doesn't have to be an 'all or nothing' situation. 
"On the other hand, sometimes shouting is the right thing to do if you're with mates you can trust to repay the favour," Read said. 
Are you a fan of the shout, or would you rather just pay for what you ordered?