Labor "absolutely gobsmacked" about Tony Abbott's backflip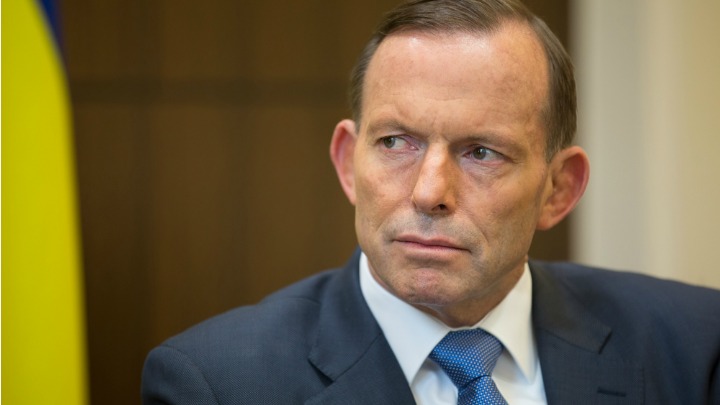 In the wake of Australia being slammed over inhumane conditions for asylum seekers and the leak of over 2000 reports of abuse in the Nauru detention centre, there have been calls to do something. Today, it has been revealed by Labor frontbencher Stephen Conroy that offshore detention on Nauru and Manus Island would not have been necessary had Tony Abbott's opposition agreed to the Gillard government's Malaysian solution.
Senator Conroy's comments come after Mr Abbott told The Weekend Australian his opposition to the Malaysian solution had in hindsight been a mistake, and as Labor confirmed it would push for a parliamentary inquiry into conditions on Nauru, despite Prime Minister Malcolm Turnbull brushing off the leaked reports as something to be examined.
In a remarkable concession, Mr Abbott admitted he may have been at fault in opposing so strongly the Gillard government's Malaysia deal on asylum-seekers. While he still doubted the scheme would have worked to halt the boats, letting it stand "would have been a step back from the hyper-partisanship that now poisons our public life".
Senator Conroy told Sky News he was "absolutely gobsmacked" to read of Mr Abbott's backflip.
"I mean what sort of outrageous behaviour was Tony Abbott engaged in? This was a solution which would have seen no need for Nauru, would have seen no need for Manus Island," he said.
Ad. Article continues below.
"Tony Abbott now looks back wistfully and says, 'oh well maybe I was just playing politics a bit too much'. I think that Tony Abbott's commentary recently needs to be highlighted, because this would have avoided all of these problems."
Senator Conroy said there had been approximately 600 deaths at sea after the Malaysian solution was rejected.
"All of the problems that have now emerged from Nauru and Manus wouldn't have happened if the Malaysian solution had been adopted as Tony Abbott now says he should have done," he said.
"Without revealing too many cabinet confidences of the time, we were very, very confidently briefed by our security and policing services that the people smugglers were waiting to see the first plane take off and deliver people to Malaysia, and they were closing up shop with the Australian option. They were ready to take the pamphlets out of the windows in the shopfronts, and people don't understand the actual extent of the organised people smuggling networks. They were ready to close down the Australian option. We literally were being told that by our security and policing services that when the first plane took off and landed in Malaysia that was it for Australia."
The Labor leader, Bill Shorten, seized on Abbott's comments on Sunday, saying the Turnbull government should now support a Senate inquiry into the detention of people in Nauru.
Ad. Article continues below.
"I think it's very telling that Tony Abbott himself said that he wishes he'd gone with Labor's Malaysia solution a few years ago and we could have perhaps avoided what we're seeing now," Shorten said.
"I hope the government, in the spirit of bipartisanship, will accept our invitation and support a Senate inquiry.
The Greens leader, Richard Di Natale, said on Sunday there ought to be a royal commission into the events inside Nauru's detention centre.
"While these centres continue to be open we're going to the sort of abuses occurring on kids," he told Sky News.
Share your thoughts below.