Kyle Chalmers turns bad boy after Olympic win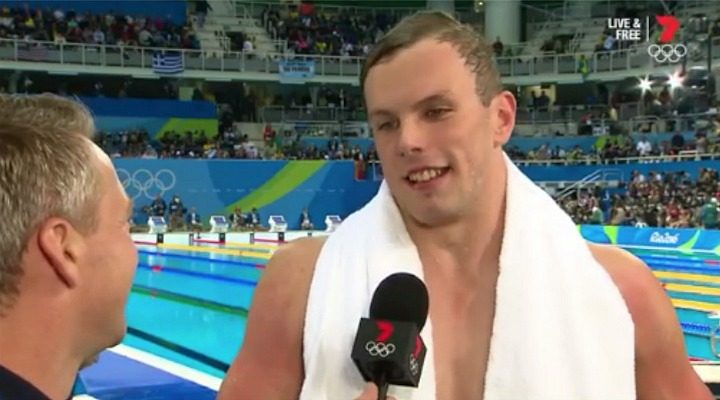 Kyle Chalmers won Australia's heart when he pulled off a stunning gold medal swim at the Rio Olympics only weeks ago and now he's celebrated like a true teenage rebel!
The new King of the pool has revealed that he "went pretty hard" over the weekend getting three tattoos on the same day to commemorate his massive win.
Known as one of the nicest and most humble men on the swim team, Kyle was speaking to radio hosts in Adelaide when he made his confession.
"I went pretty hard on Saturday," Chalmers said.
"I went and got the Olympic rings on my ribs.
Ad. Article continues below.
"And then I went and got some Roman numerals on my wrists. It was the 31st Olympics, so I got the number on there.
"And then I got the Olympic motto — Citius, Altius, Fortius — on my forearm as well."
While some mums might be devastated by their children getting tattoos, it looks like Kyle's took it well despite revealing he kept it from her for a few days.
"They hadn't seen it until last night when I got home," he said.
Ad. Article continues below.
"It's because I got them and then went straight to Melbourne. They're not too fussed about it. Mum's just told me no more for now."
Ink.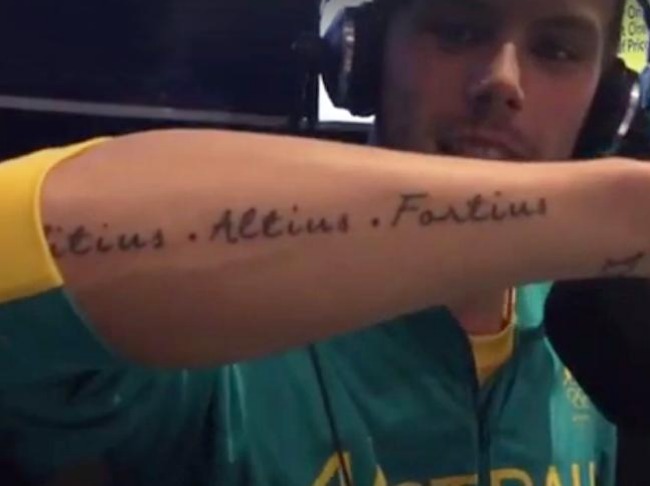 The 18-year-old is known as one of the most humble men in the pool and was one of the few athletes who didn't wear his medals – one gold and two bronze – around the Olympic village.
"I'm not someone who likes wearing the medal around — I've never really liked to show off medals.
"Everyone seems to sort of change as a person once winning a gold medal."
Ad. Article continues below.
Kyle said one of the best things about competing at the Olympics was having his family there with him and feeling their support and elation when he touched the wall in the 100m freestyle final.
"Being able to share that experience with my family in Rio was unreal for me.
"Seeing them in the stands so happily — it was special.
"I still don't think it's actually sunk in properly."
While his tattoos aren't in everyone's taste, it's nice to see Kyle happy and celebrating his win like he deserves!
Do your children have tattoos? Do you think it's nice to see our swimmers having such good attitudes?