Kitty Chiller in tears explaining what really happened with nine jailed Olympians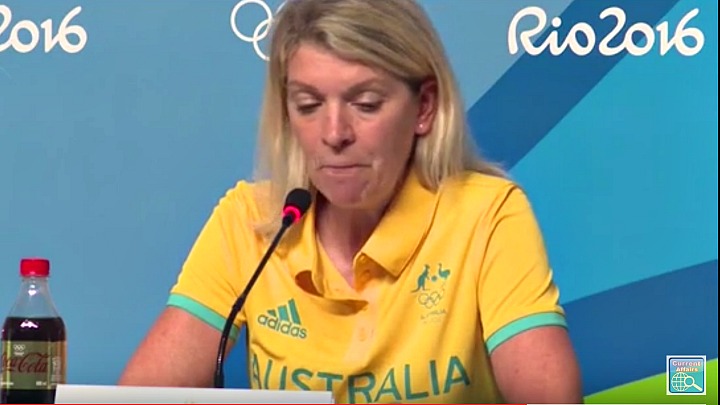 First, our nine athletes were detained for 10 hours by police in Rio and threatened with jail for tampering with their accreditation passes, now a new twist has been added to the Olympic drama.
An emotional Olympic chef de mission Kitty Chiller has revealed in a statement that "the problem with the accreditation was not their fault".
"The athletes were held at a police station for many hours and I apologise for the trauma they went through," said Ms Chiller who was in tears.
"For legal reasons I am not in a position to elaborate except to say it is important to know that the Australian athletes were definitely not at fault. I am very disappointed our athletes had to go through what then went through last night."
"I think it's very important to note that the athletes definitely were not at fault and we have and will continue to provide as much support and counselling to them and their parents and that has already commenced," Ms Chiller said as quoted in Daily Mail.
Ad. Article continues below.
"It's been traditional not only in Australia, but many other countries as well to put a sticker on your accreditation with another venue access code on it," said Ms Chiller.
To free the nine athletes, Australian officials were forced to pay more than AUD$36,000.
Bronze medal winning archers Alec Potts and Ryan Tyack, men's rugby sevens captain Ed Jenkins, track cyclists Melissa Hoskins and Ashlee Ankudinoff, rowers Fiona Albert, Olympia Aldersey and Lucy Stephan, and hockey player Simon Orchard were detained for more than 10 hours on Friday in Rio after attempting to enter the men's basketball semi-final between Australia and Serbia.
According to reports, the athletes were permitted entry to the stadium but were not sitting in the section allocated to them. Australian officials are set to carry out an internal investigation into the incident.
Australian Olympic Committee chief executive Fiona de Jong said all parties had agreed on the punishment,"We have agreed to an outcome which is the payment of a fine and a good behaviour bond for each of the athletes."
Has Ms Chiller been given a gag order?
Do you feel bad for our athletes?