Kevin Rudd is here to help the world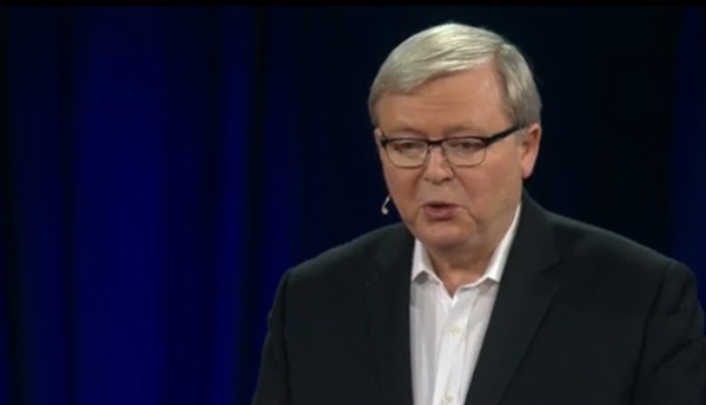 "Hi!  My name is Kevin and I'm here to help." is the opening line of Kevin Rudd's TED talk this week "Are China and the US Doomed to Conflict?" and as the leader stands on a global platform for the largest streaming video programs of leadership thinkers, TED, creating "ideas worth spreading" we are taken back to the time that he was our Prime Minister.  To when he couldn't corral his own team's support and was torn apart by awful political blows.  His leadership is, in this video as clumsily eloquent as it always was and perhaps it is the first signal that Kevin Rudd is ready to give a little of himself back to an Australia that coldly rejected him as Prime Minister.  Or maybe, in this international stance he is raising the flagpole of wanting to step his aspirations outside Australia, to being a world figure, a place he was always keen to be seen in.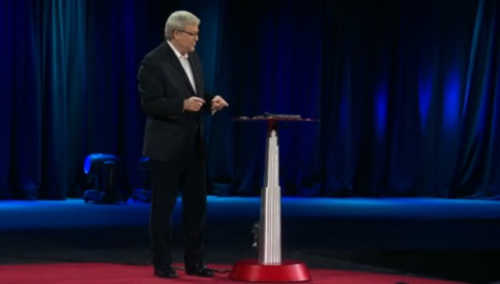 Kevin declares in his video that the most important thing that China and the US are going to have to do is to listen more to each other and develop an approach of  "constructive realism".  Rocket science it isn't but pragmatic leadership the world needs at this time of terrible conflict, it might just be.
And so we ask how you feel seeing Kevin 07 back on the world stage today, possibly for the first time in several years?  What job do you think he is setting himself up for next?
Ad. Article continues below.
Watch Kevin Rudd's TED speech above.