Kerri-Anne Kennerley reveals sweet Christmas wish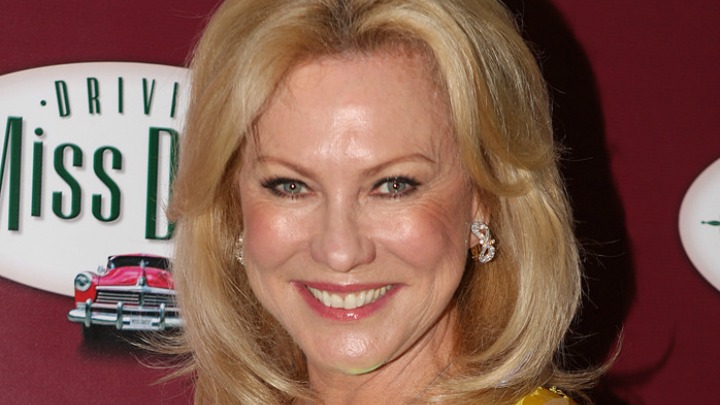 The enormous obstacles which have been thrown Kerri-Anne Kennerley and her husband John's way throughout 2016 have certainly left their mark on the television personality, who admits she has had some low points since that fateful evening on a Coffs Harbour golf course in March which irrevocably altered her life.
"I still wake up wondering if it had been a nightmare … but there is no other alternative, you just have to keep going forward, I have to for John's sake," Kerri-Anne told Private Sydney this week, as a development application was lodged with Woollahra Council for the installation of a lift in the couple's home, which will cost more than $200,000.
Ad. Article continues below.
"It is a big job, floors need to be reinforced and beams put in, and the lift is only the beginning, we will need a lot of equipment and help for when we get him home. I'm waiting for the council to give me approval but we absolutely need the lift  … if all goes to plan he should be back in November, with Christmas here … that would be a true blessing."
Ad. Article continues below.
John Kennerley, 77, still requires around the clock attention, and while he has made huge progress since the March fall which left him with fractures to his C2 and C3 vertebrae, the road ahead is not an easy one by any measure.
Kerri-Anne celebrated her birthday by his bedside on Thursday and told Private Sydney: "He asked me to get something out of his wardrobe … I was rummaging through and came across a huge Chanel bag … I said: 'what's this?' and the cheeky bugger had managed to get someone to go online, find the bag and had the people from Chanel send it to the hospital to surprise me … I said:'You can't go spending money on things like this anymore John' but he told me: 'I can't do much for you anymore darling, but I knew you would love the bag' … and I do!"
Ad. Article continues below.
According to the most recent figures published in the United States, High Tetraplegia (C1-C4) care for the first year after sustaining such an injury is $US1,065,000, or $A1,408,000, with the Kennerleys facing bills of about $250,000 for John's care for each year after that.
Simple chores such as cleaning one's teeth and eating, let alone bathing or being able to use a toilet, are now impossible for John to do himself. However, Kerri-Anne is hopeful that one day he will regain some use of his fingers so he may be able to push a button for himself.
"I hate it," she admitted. "But I love him and this is what it means if we are to get him home … and that is what we both want and that's what my main focus is now."
Isn't that sweet? What's your Christmas wish?