Kelsey Grammer opens up on forgiving his sister's killer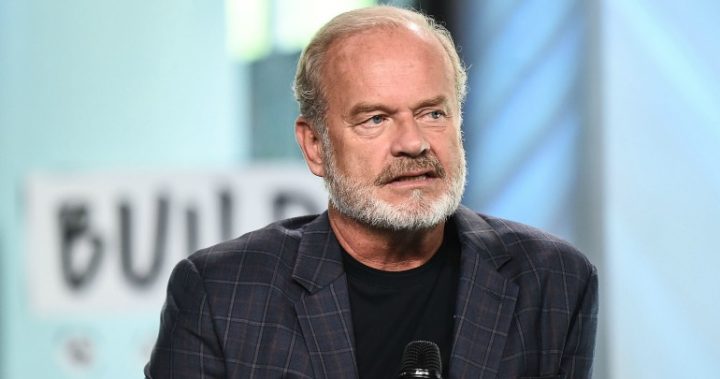 Kelsey Grammer says he forgives the man who murdered his sister, but won't advocate for his freedom.
Grammer's sister Karen was 18 when she was brutally raped by Freddie Glenn, before he stabbed her in the throat and hands and left her to die.
The actor told BBC Radio 4's Desert Island Discs on Sunday that he is still haunted by his sister's death and honours her life by making sure her killer never gets out of jail.
"I have learnt to forgive," he said. "I have even told the guy I forgive him, although I don't advocate his freedom. I don't think that is reasonable."
Glenn was convicted in 1976 of killing Karen Grammer, who was 18 at the time of her death, and two other victims chosen at random the year before.
Ad. Article continues below.
Grammer has previously helped block two of Glenn's attempts for parole.
"In a letter to the parole board, I said the punishment shouldn't be worse for the family than it is for the guy that killed the person and that's what this feels like sometimes," he told the BBC.
It's not the first time the Frasier actor has spoken out about his family's tragic past, which extends even further than Karen's brutal murder.
Vanity Fair reports that when he was 13, Grammer's estranged father was shot and killed by a psychopath. Years later, his two half-brothers died in a scuba-diving accident.
Grammer told the magazine it was his sister's death that affected him most, after he identified her body for police and broke the news to his mother.
Ad. Article continues below.
He said his issues with alcohol and substance abuse stemmed from her death and his guilt about not being able to protect her.
Last year, Grammer appeared via video link at Glenn's parole hearing and spoke against his plea for release.
"I accept that you actually live with remorse every day of your life, but I live with tragedy every day of mine," Grammer said in the video.
"I accept your apology. I forgive you. However, I cannot give your release my endorsement. To give that a blessing would be a betrayal of my sister's life."
Did you know about Grammer's family history? Could you be as forgiving if you were in his position?