Keith Urban shares touching story about his idol Glen Campbell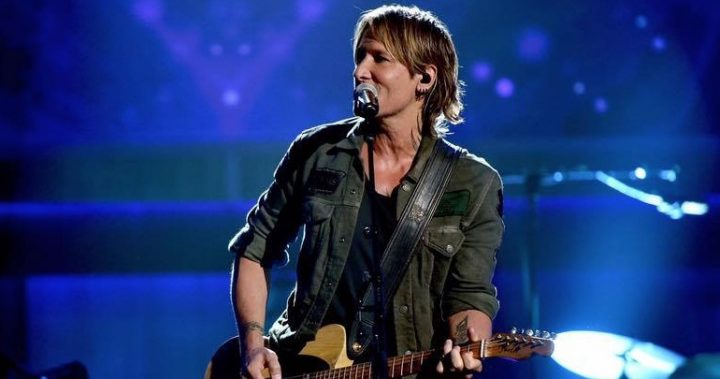 Country music is in mourning today after losing one of its brightest stars to Alzheimer's Disease.
Glen Campbell's family announced on Wednesday the 'Rhinestone Cowboy' had died aged 89 following a long battle with the degenerative disease.
Country artists and fans were quick to share tributes for the singer, with Australia's Keith Urban penning a touching story about his first encounter with his idol, Campbell.
"What a powerful artistic and personal journey Glen Campbell's passage has been," Urban wrote on Facebook.
"As a role model, singing guitar player he was a big influence on me.
Ad. Article continues below.
"His blend of genres created his own sound and style and his ability to entertain wasn't limited to the stage.
"He blazed real trails through film (and especially television) where his charismatic southern charm and personality fit perfectly.
"The night I won my first country music award, I got back to my hotel room and there was a fax on the floor.
"Welcome to the award winning world kid. You got it." Glen Campbell. [SIC]
"Universal music, universal stories, universal spirit. No wonder he was a global superstar.
Ad. Article continues below.
"I love Glen for so many reasons – but above all, for his humanity.
He finished the note: "Go rest high on that mountain, Glen. – KU".
Read more: Keith Urban unrecognisable in throwback photo
Urban was just one of many starts to share their memories of Campbell, who was beloved for his smooth voice and storytelling magic.
Ad. Article continues below.
Dolly Parton shared a video on her social media, calling Campbell "one of the greatest voices that ever was in the business".
Read more: Dolly Parton wows in fairy-inspired outfit
Campbell's family announced the news of his death on social media on Wednesday morning.
"It is with the heaviest of hearts that we announce the passing of our beloved husband, father, grandfather, and legendary singer and guitarist, Glen Travis Campbell, at the age of 81, following his long and courageous battle with Alzheimer's disease," they wrote.
Ad. Article continues below.
He is survived by his wife, Kim Campbell, and his eight children.
Are you a fan of Glen Campbell? What was your favourite song of his? Do you like country music?