Keith Urban is going back to his roots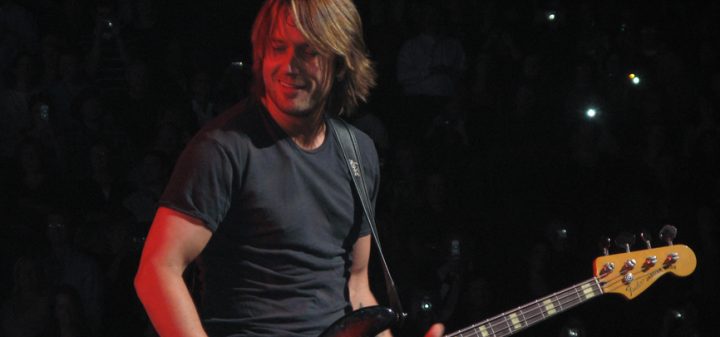 When a musician is starting out in the pubs and club scene, the dream is big.  One day they want to be on the largest stages in the world playing their songs to an adoring audience. A lot of the time it's that hunger and determination that they show on those small stages that end up helping them fulfil that dream.
Ad. Article continues below.
What happens though when you have achieved that dream and played to sell out arenas around the world?  Go back to where it started.  That is what Keith Urban is going to do after his current Ripcord tour finishes up before Christmas.
Keith wants to "just to get some stubble back, to get some grit back into my playing" as he told The Australian.  "You play big arenas or amphitheatres, and you're playing on a plateau, the band's a million miles away. It's an event, not a small little sweaty, grimy club. I want to do more of those. When a band is on top of each other, it's the greatest way to play. I miss that, so I'll do a run of that before the next ­record."
This isn't as uncommon a practice as one might think as a lot of bands and solo singers will do pop-up gigs completely unannounced to the public where they can get back in touch with their love of performing.  Many artists including Keith miss the intimacy of the smaller gigs.  Plus, it'll allow him to be home with his wife, Nichole Kidman, and their two children Sunday Rose and Faith.
"Thirteen days away from them is a long time. Usually, I'll only go out and do about three shows and then go home," Keith said.  However, they are joining him out here to celebrate Christmas with their Australian families before heading back to the US for a New Year's Eve Show.