Is Kate the "secret weapon" to win back Europe after Brexit?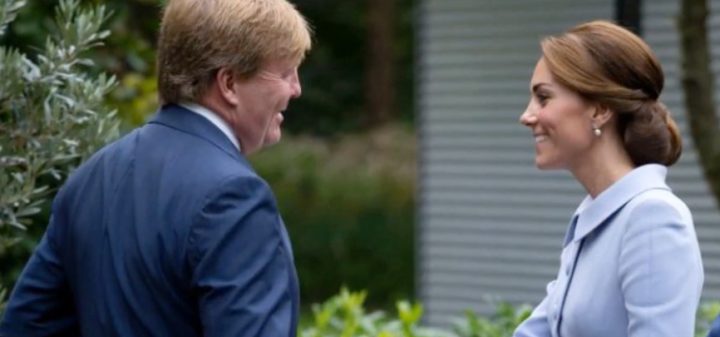 There is no doubt that after the controversial decision for Britain to leave the European Union that there would be some public relation damage control that would be needed.
It seems the universally popular Duchess of Cambridge is that PR secret weapon as she took part in her first solo "mission". Kate participated in a one-day visit to The Netherlands to meet with the Dutch King and win over the public.
The Dutch King spoke bluntly at the opening of the Dutch parliament about how Brexit could hurt the Dutch economy and "trigger Dutch job losses." This is backed by the Dutch central statistics office that stated that Britain is the third largest Dutch trading partner and the rules against making deals between single countries in the EU could cause almost $15 billion in losses to the Dutch economy by 2030.
According to The Daily Mail, "The Duchess of Cambridge will become Britain's secret weapon in attempts to beef up relationships with EU countries during Brexit." It continued that "Kate will make a solo visit to The Netherlands as Britain contemplates the process of negotiating trade deals with every EU member state."
Ad. Article continues below.
Kate was welcomed by huge crowds as she met with the King as well as visiting the national museum which houses the iconic 17th-century Dutch painting "Girl with a Pearl Earring" by Johannes Vermeer. In a subtle nod to the painting, Kat herself had her hair in a neat chignon bun with a pair of stunning pearl earrings.
Not matter the outcome of the trade discussions it's apparent that the British Royals will always be welcomed with open arms wherever they go.