Karl Stefanovic's wife 'in talks' to join Sunrise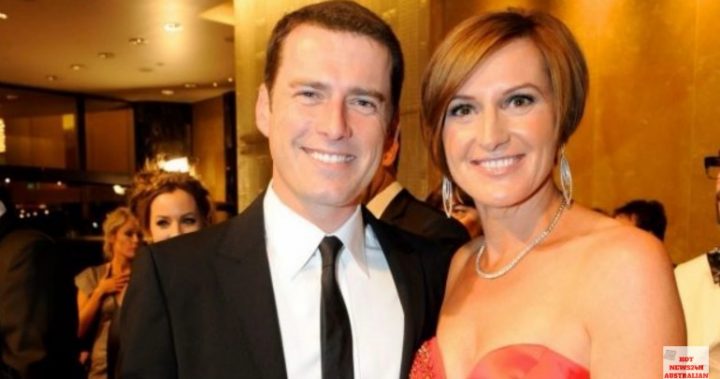 It looks like Karl Stefanovic and his Today show colleagues could be in line for some stiff competition after reports his estranged wife Cass Thorburn is in talks to join rival breakfast show Sunrise.
The claims come only weeks after it was announced Cass had signed on with celebrity agent, Max Markson, and was looking at getting back to work.
Cass was a very successful journalist and producer before she gave up her career to allow Karl to focus on his and raise their three children.
A source has claimed Seven wants to sign Cass to the Sunrise team to work in direct competition with Karl – a move that would no doubt be a massive ratings grab for them.
"There have been conversations with execs at Seven, and they're talking about giving her a pivotal role," the source said.
Ad. Article continues below.
"Cass was a hugely successful TV producer before she gave it all up to raise Karl's kids, and Seven knows she'd be a valuable asset.
"They saw the opportunity and recognised it, as she's be a really good get."
Cass has been quite vocal about the breakup since it was announced, taking to Facebook to publicly vent her frustrations after the Today show claimed it's first ratings victory over the Today show since Karl joined the team.
"Apparently Today Show finally won a year. This took a huge toll on my family and I, and I'm congratulating myself today for all the effort that went into making that [ratings] happen," she wrote.
"I'm giving myself a pat on the back tonight, as I know many people will also know how much effort I put into it."
Ad. Article continues below.
She also gave her first interview last week where she said she was "grieving".
"I'm grieving the loss of my relationship. The loss of my best friend and life partner,' she told Mum Central.
"I'm just like every other mother and wife who is going through a marriage break up, only I have the added anxiety of having the spotlight thrust in my face at a time when what myself and my children really need is privacy."
Would you watch Cass on Sunrise? Which morning show do you prefer?