Karl Stefanovic's estranged wife opens up in emotional interview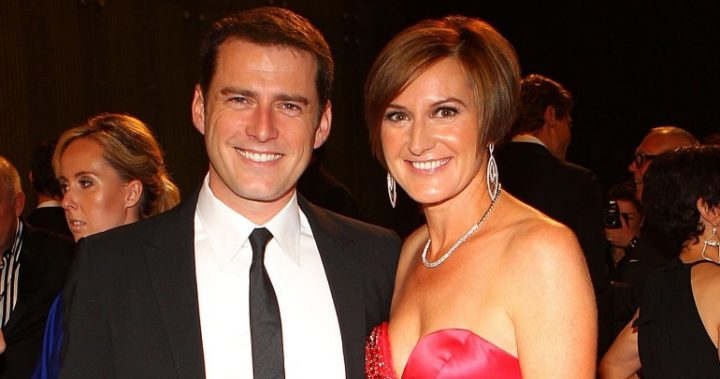 If you've ever experienced a divorce with children involved, then chances are you'll be able to relate to Cassandra Thorburn, the estranged wife of Today show host Karl Stefanovic.
There's been so much talk about the divorce publicly, from comments made by Stefanovic on TV to the covers of all the gossip magazines.
But now Thorburn is breaking her silence, first with a Facebook post, then an open letter online and now in first interview since the split.
The mother-of-three has opened up to Mum Central about her grief at the end of her 21-year marriage.
"I don't think it's fair that people are turning our private relationship matters into public fodder," she said.
Ad. Article continues below.
"I'm grieving the loss of my relationship. The loss of my best friend and life partner.
"I'm just like every other mother and wife who is going through a marriage break up, only I have the added anxiety of having the spotlight thrust in my face at a time when what myself and my children really need is privacy."
Read more: Karl Stefanovic's wife bares all on social media
She also revealed her anxiety at leaving the house after the news of her split went public, starting there are days she dreads going to the supermarket.
"I was recently at the local corner store when the lady serving me pointed to a magazine and asked, 'Is that you?'. I wanted to say no… that's not me!," she said.
Ad. Article continues below.
"The story inside was a total misrepresentation of who I am and yes, it is my face on the cover but is it me? Not at all."
Read more: Karl Stefanovic's wife hits back at critics in open letter
There's been a lot of public criticism of Thorburn, with some columns taking aim at her decision to be a stay at home mum.
She pointed to one article in particular on news.com.au titled "This is the reason women should never give up their jobs".
"I was really offended by that [article] because I, like many women and many men, have been supportive of my partner's career," she said.
Ad. Article continues below.
"The decision for me to take a step back from my career was our decision together and based on what was best for our family.
"I never thought that I was going to be a stay at home mum forever. I didn't know when I would return to work, so the criticism that I stayed at home living off Karl because I could, was really hurtful and insulting."
Read more: Karl Stefanovic discusses public split in return to the Today show
And she's got a message to everyone with an opinion about her divorce.
"I've had the most incredible messages from people reaching out and people I don't even know have offered their support," she said.
"But if you do see me in the street, just some compassion would be nice."