Karl Stefanovic speaks out about his divorce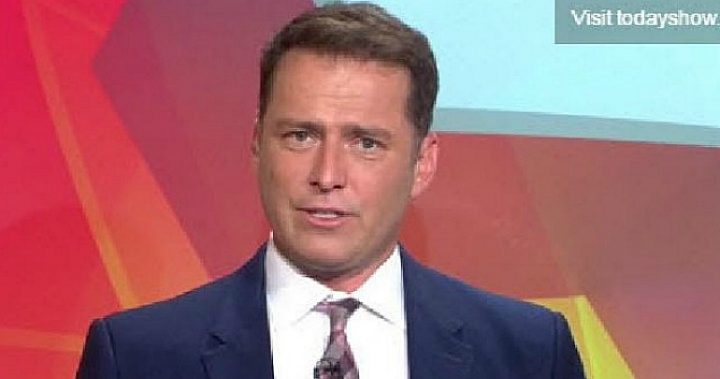 He had a rough end to 2016 and now it appears Karl Stefanovic is finally ready to talk about it, opening up for the first time about his marriage breakdown.
In a surprisingly frank conversation, the Today host told the Page 13 he has "failures" as a husband and father and that he hopes to make up for it all in future.
Karl said the hardest part was how his children had had to suffer through it all.
"For me personally I would definitely have failures in a husband sense and hope that I can rectify my failures as a Dad," Karl said.
"I hope I can try and rebuild whatever has happened in the past and try and make the most of what I can do with them in the future."
Ad. Article continues below.
Speaking about his estranged wife, Cassandra, Karl only had nice things to say.
"She is an amazing woman," he said.
"It's a real burden emotionally for both people breaking up after a long and successful marriage.
"Life is life. People make mistakes. People have break ups. People mostly try to do their best and sometimes they fail.
"I think that we will work through it as best we can."
Ad. Article continues below.
As anyone who has been through divorce will know, one of the hardest things is watching your children suffer as they try to deal with their parents going separate ways.
It seems Karl is trying to send them the same message most people would with their own children: it's not their fault.
"It's not their fault," he said. "For me I just want to be there for my kids as much as I can.
"It's not easy on anyone and the priority has to be on the children in any situation.
"For me the only issue was the burden of paparazzi around my family in the initial months. That is regrettable, that is hard to explain to a kid and I think it is awful for kids."
Ad. Article continues below.
The surprising interview comes after months of silence on Karl's end. Just days after their divorce was announced, Cassandra took to social media to vent her frustration about the toll Karl's job had taken on her and their marriage.
These kinds of things are never easy, so it's nice to see they appear to be working things out.
Can you relate to this? Have you been through divorce? What do you think of Karl's admissions?