Karl Stefanovic slammed as his "big mouth" oddly lands him award nomination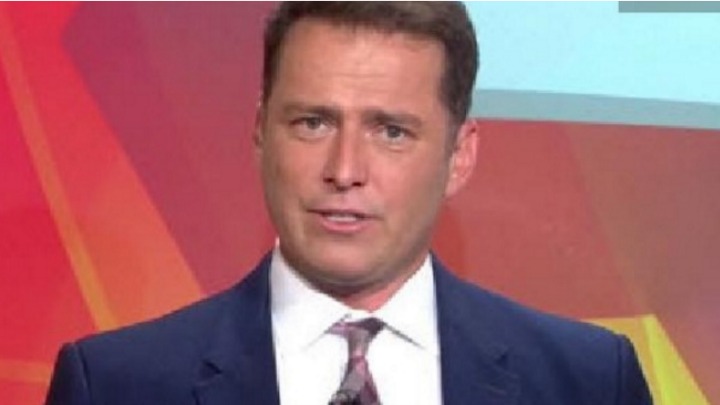 Recently, Karl Stefanovic copped major backlash when he used the word "tranny" to describe "a group of transvestites" who allegedly tried to grab a camera from a Today reporter in Rio.
While reporter Christine Ahern described her would-be-thieves as "a group of transvestites", Stefanovic quickly dug himself a hole when he said, "He has fought off tougher. Tougher trannies."
Viewers were outraged and took to social media to berate the television host for his use of an outdated term and soon after that, Karl acknowledged he offended viewers and said he was ignorant to how damaging the word he used was.
"As we all know, I can be a complete tool, right? Well, yesterday I was worse — I was an ignorant tool," Karl says.
"I pride myself, in my own weird way, of being across things. Yesterday I wasn't. Yesterday, I got it wrong. I used a word, which I will now say for the last time ever. By using the word 'tranny', I offended an awful lot of beautiful and sensitive people. I honestly didn't know the negative and deeply hurtful impact that word has, not only on member of the LGBTQI community, but on their family and friends," he continues.
Ad. Article continues below.
Now, it appears that the apology for his gaffe has earned Stefanovic a nomination for an award few people saw him ever earning – the Honour LGBTI Community Awards.
Stefanovic was one of six journalists announced in the media section for the Honour LGBTI Community Awards and several people have taken to social media to criticise the nomination.
Are there really so few media personalities worthy of an LGBT Honor award that Karl Stefanovic could make his way onto the list? Really??

— Omar Sakr (@OmarjSakr) September 5, 2016
I am absolutely not joking about Karl Stefanovic's nomination for an LGBTI media award for making an apology pic.twitter.com/L9EAPu6N3I

— Casey Briggs (@CaseyBriggs) September 5, 2016
Ad. Article continues below.
The apology was highlighted as a reason for Stefanovic's nomination on the award website, which called his comments "unfortunate", and the apology as "groundbreaking" and "earnest".
Stefanovic's 60 Minutes story on young transgender people was also mentioned in the nomination.
What do you think of the turn of events?