Karl Stefanovic opens up on 'dark moments' after marriage split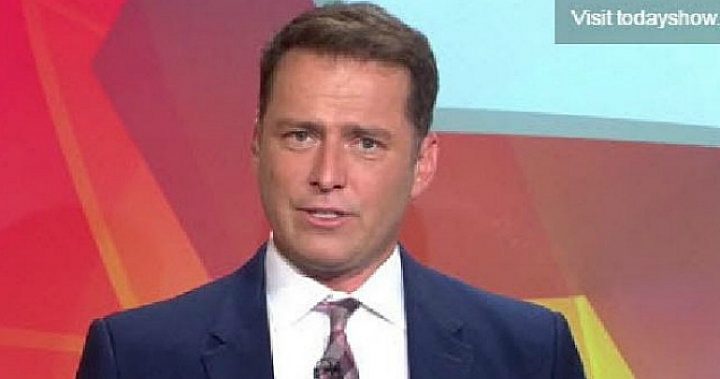 It has without a doubt been a rough year for Karl Stefanovic and his family, and he has spoken out about the difficult times he's had.
In a teaser for a tell-all interview with Stellar Magazine, the 42-year-old Today host admitted that he's had some "dark" times in the past year, after leaving his wife of 21 years, Cassandra Thorburn in September. 
Read more: Karl Stefanovic hits out: Reports on my relationships are bull****
"I've had some very dark moments where I've felt ashamed and that I had failed", a quote on the cover says. 
The magazine cover features a rather glamorous looking black and white photo of a serious looking Stefanovic, and is set to come out this weekend. 
Ad. Article continues below.
Read more: Karl Stefanovic's divorce settlement revealed
Most recently, Stefanovic has started filming a self-improvement TV program, which follows everyday Australians as they undergo dramatic life changes in the space of a year – something he is a bit of an expert on after his past turbulent year! 
"You can make changes", he said while discussing the show on Today this morning. 
Ad. Article continues below.
"You can do a lot in your life if you commit to it and stay true to it." 
"Ultimately these people are trying to make their lives better. I think that starts – that for me starts with every individual person going 'alright this is how I can improve myself.'
"This is how I can be a better person."
Following his split from Thorburn, Stefanovic began dating model and designer Jasmine Yarbrough, and has spent time with her and her family on holidays. 
His divorce was finalised in May, with the Daily Telegraph reporting at the time that he walked away a mere $500,000 in cash and assets, leaving Thorburn with about $6 million in cash and assets, and with hefty child support payments going forward. 
Do you think you'll watch Stefanovic's new self-improvement show when it airs?