Karl Stefanovic hits the road for the holidays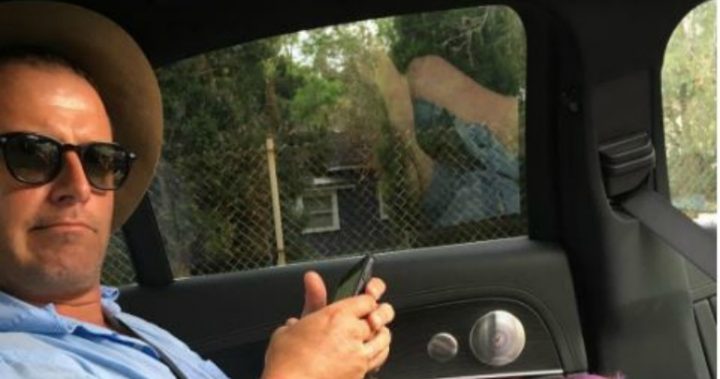 You might have noticed Karl Stefanovic has been absent from the Today show news desk in the morning. That's because he's taking a well-deserved break! It's been one hell of a year for Stefanovic who did his best to keep his private life out of the public spotlight, but despite this one of the biggest talking points of 2016 was his split from wife of 21 years, Cassandra Thoburn.
Just what does a celebrity like Stefanovic do to relax?
Something quintessentially Australian, that's what — a road trip with the family!
Sharing a photo on social media, Stefanovic was all buckled up in the back seat… Though perhaps looking a little unhappy about it.
Ad. Article continues below.
He's looking pretty relaxed though, dressed in a casual pair of pants and loose blue shirt, with a younger relative fully reclined in the front seat.
"Uncle Karly do you have enough room? Uncle Karly do you have enough room?" he captioned the image.
Stefanovic spent his Christmas with family, including journalist brother Peter.
Have you ever been on a road trip with the family? Where did you go, what did you see? Who did you spend Christmas with this year?