Karl Stefanovic forced out of 'Today'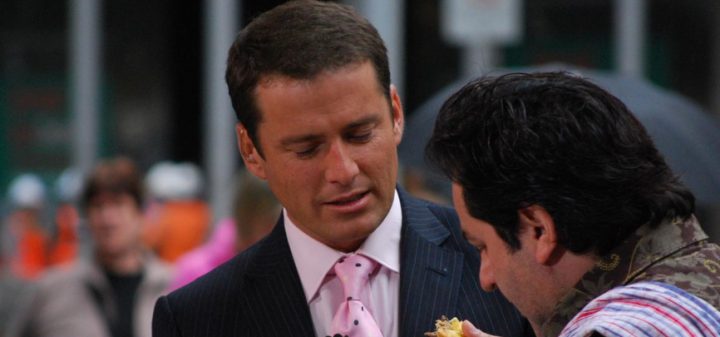 With the breakup of his marriage threatening to make a mainstream splash, Channel Nine has gone into damage control which will see a new face take Karl Stefanovic's spot on Today.
Ad. Article continues below.
At the moment Stefanovic is in the US to cover the historic Election for the program but when he returns to Australia he will not be returning to the Today studio for the foreseeable future.
While not confirmed, the news that his estranged wife Cassandra Thorburn will be joining rival program Sunrise on Seven might also have something to do with it. While they are not saying if they are letting Stefanovic go from his contract Nine will be keeping him off Today for at least the non-ratings period that will go into the new year.
Head of Nine News, Darren Wick told News Corp, "Previously what we've done with Karl is that he has often shot 60 Minutes stories over the summer". He then added "We don't want him doing that this year — just have a break. Obviously what he's working through with his family situation … he needs to have a break and just rest and spend time with his family."
Stefanovic is still in Nine's plans for 2017 as he has a new primetime show This Time Next Year which will debut on the network in 2017. It's his return to Today that will be in doubt. Late last year there were reports that he wanted to leave the program anyway as the long and early hours were catching up to him.
Whatever happens with his role on Today there is no doubt that Stefanovic has cemented his position as the go-to personality for Nine and while the program he is on might change his standing with the Network doesn't. With his soon to be ex on the rival program is might be just the excuse needed to move him on to other projects.