Just what is so interesting about Shane Warne's bathroom wall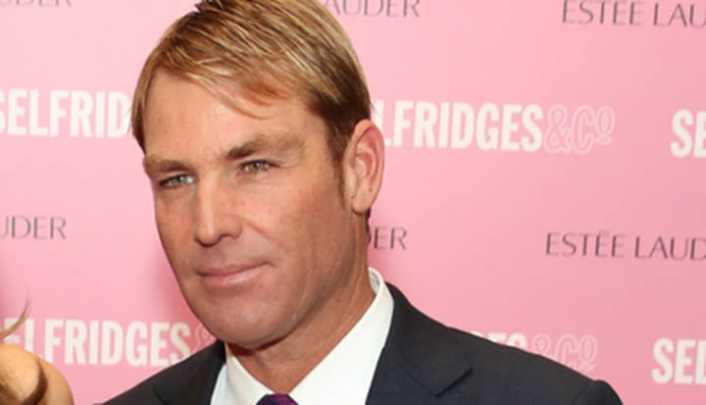 Who would have imagined that a simple picture hanging in the bathroom of former cricketer Shane Warne would cause such a stir (or should that be 'spin'?), but you know what they say — a picture is worth a thousand words.
The Spin King hosted a school-themed New Year's Eve party at his home in Melbourne and it seems one of his guests, wellness coach Andi Lew, was so taken by the images Warnie had about the place that she captured them and then shared them on social media.
Ad. Article continues below.
What was so captivating about the photos was that Warnie has one of his former flame, Elizabeth Hurley, hanging on his bathroom wall.
Warnie and Hurley were at one point engaged as you might recall, but things fell apart in 2013 and the relationship ended. Yet while the pair have moved on since the split, there's no denying Warne is still quite fond of the English actress if this photograph is anything to go by.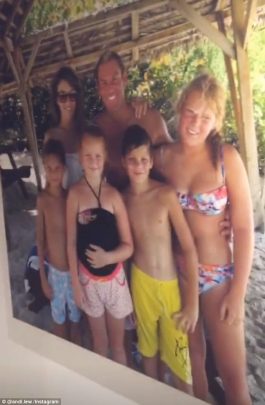 You'll see the photograph features Warne's children Brooke, Summer and Jackson as well as Hurley and her son Damien.
Ad. Article continues below.
When Warnie was a contestant on I'm A Celebrity… Get Me Out Of Here! in 2016 he said, "I've never got along any better with any female in my life and she said I was the best she had ever got along with" when asked about the model-turned-actress.
What a lovely thing to say…
Are there any former flames you still think about? What influence did they have on you? Would you display a photograph of them on the walls in your house?