Just another reason why the world loves Michelle Obama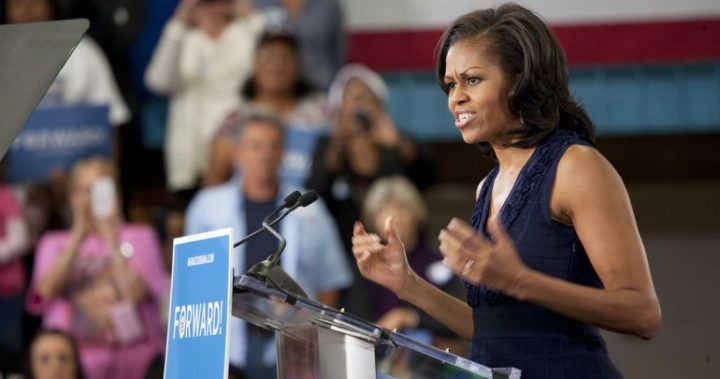 As her time at the White House is coming to a close, the First Lady of the United States, Michelle Obama, has done some pretty cool stuff. We're not talking about all those 'official functions' either.
In one of the coolest viral videos to hit the internet, Michelle catches up with pal Ellen DeGeneres and the two of them wreak havoc at a CVS Pharmacy. Together they are an impressive team.
Not only did the two of them get raucous with the megaphone and have an unusual self-checkout machine encounter, but perhaps one of the best bits is when there is an unexpected reference to one of the presidential candidates… You'll just have to watch and see who though.
Michelle also co-hosted part of Ellen's self-title daytime talk show.
Ad. Article continues below.
They played some sort of watery Jenga-like game…
Before spending time together to talk about Michelle's White House memories. Find out what she's going to miss the most… It's not what you might think.
What did you think of Michelle Obama as the FLOTUS? What was your favourite part about her appearance on Ellen?