Julie Bishop the latest MP named in expenses scandal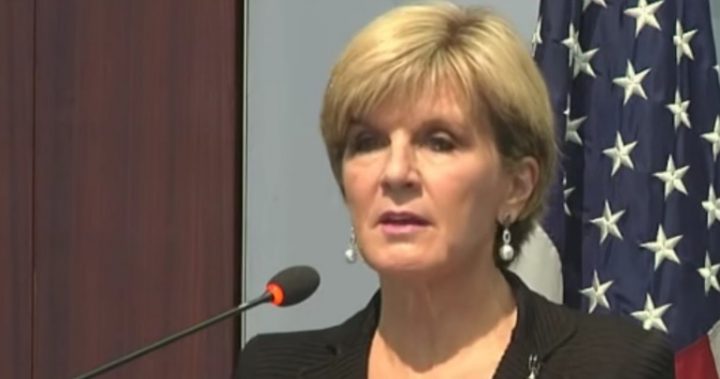 Julie Bishop is one Government MP that some of you here at Starts at 60 are actually a fan of.
But she's coming under fire this morning after she was the latest MP to be named in an expenses scandal.
Yes, that's right, Bishop charged taxpayers to attend an event as well!
The ABC reports the Foreign Minister charged us taxpayers $2716 – including $416 on car travel and $2177 on flights – to attend a polo match in Portsea in Victoria in January last year.
It's reported she was a guest of Peroni and Jeep, and pictures of her at the event show her rubbing shoulders with socialites, models and Tony Abbott's daughter Frances.
Ad. Article continues below.
According to Bishop's office, she attended in an "official capacity".
"The Minister was invited and attended in her official capacity as Minister for Foreign Affairs and Deputy Leader of the Liberal Party," a statement released by her office said.
It turns out she topped the expenses claims for the first six months of 2016, claiming $839,810.18 – most of which was in overseas travel.
That's more than Prime Minister Malcolm Turnbull's $612,099 and Sussan Ley's  $497,312.64.
Ad. Article continues below.
And she's not the only one copping heat this morning.
It turns out an MP and two senators charged taxpayers to attend the 2013 AFL Grand Final.
Senator Mathias Cormann, who is the head of the department overseeing politicians' entitlements, charged taxpayers $3533 for airfares so he and his wife could attend the Grand Final.
Apparently he had "official commitments" in Melbourne during the grand final weekend.
"As well as portfolio-related meetings on Friday, the Minister had Melbourne-based media commitments — both on Saturday and Sunday — morning as well as a series of other portfolio-related commitments in Melbourne," his office said in a statement to the ABC.
Ad. Article continues below.
Meanwhile, Trade Minister Steve Ciobo sent taxpayers a bill for $1,102 to attend the Grand Final and Tasmanian senator David Bushby claimed $863 for his flights to attend the game.
So, what are the rules for politicians' travel expenses?
The Ministerial Standards don't allow travel for private purposes.
"Ministers must be scrupulous in ensuring the legitimacy and accuracy of any claim for entitlement to ministerial, parliamentary or travel allowance," the standards state.
Ad. Article continues below.
"Although [ministers'] public lives encroach upon their private lives, it is critical that ministers do not use public office for private purposes."
The whole saga just keeps going!
What do you think about this? Is the age of entitlement over for politicians?