Julie Bishop bares her legs in bold outfit choice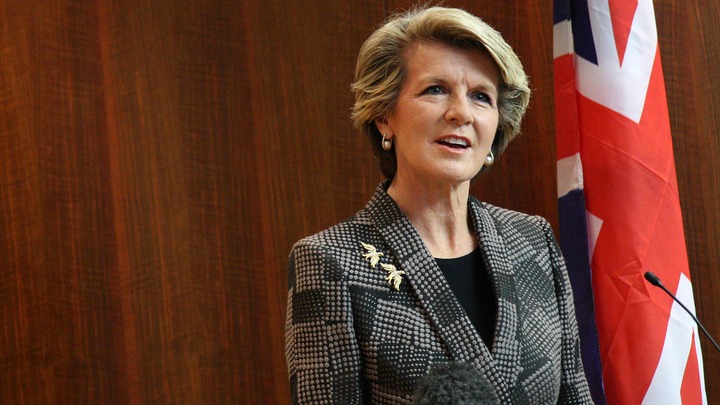 She's known as one of the most stylish women in politics and today, Julie Bishop has proved that she isn't afraid to push the boundaries when it comes to fashion.
Our Foreign Minister was meeting with her UK counterpart Boris Johnson in London where she stepped out in shorts and heels.
While the top half of her outfit looked like a traditional pant suit, Ms Bishop decided to take advantage of the English sun and paired her jacket with matching shorts and red heels.
It's not a look that's seen too often and it has certainly drummed up some conversation!
Ad. Article continues below.
So is this a good look?
"Whoa. Do I love it, do I hate? I can't decided!" said one commenter.
"Go Julie! It's nice to see a politician mixing it up a little," said a fan.
"I hate it," said another.
Ad. Article continues below.
For her part, Ms Bishop says that she loves fashion, but values commonsense over spending hours getting ready for the day or an event.
"I don't spend a lot of time getting ready in the mornings," Ms Bishop has said in the past.
"I give myself 30 minutes to shower, dress, do my hair, make-up, and go … it comes with experience."
Whatever her philosophy, she certainly isn't afraid to make a statement!
Do you like the look? Would you wear something similar?