Julian Assange won't forgive, after rape charges dropped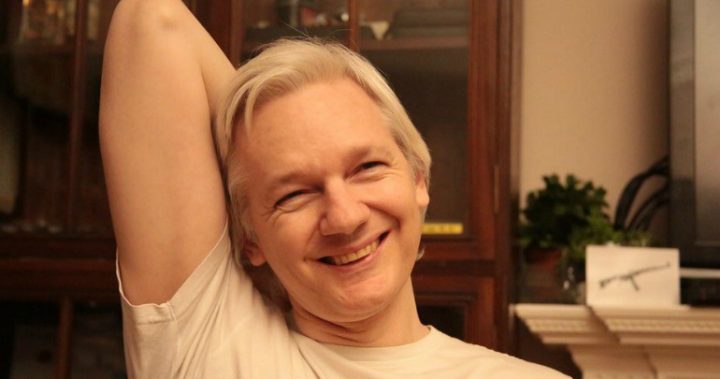 It has been a seven-year-battle but yesterday Swedish prosecutors dropped their investigation into a rape allegation against Julian Assange.
It hasn't meant he can walk free though. The 45-year-old Wikileaks founder has been at the Ecuadoran Embassy in London since  2012 seeking sanctuary but British police said he still faces arrest on charges of jumping bail if he leaves.
Read more: Arrest of Julian Assange a 'priority' for US.
He is still avoiding being extradited to the US on charges of disclosing confidential military and diplomatic documents but he made a rare appearance on the balcony of the embassy, raising his hand in a clenched fist, after he heard the news. He also posted on Twitter that he does not forgive or forget.
Detained for 7 years without charge by while my children grew up and my name was slandered. I do not forgive or forget.

— Julian Assange (@JulianAssange) May 19, 2017
Ad. Article continues below.
Read more: Julian Assange compared to Ned Kelly by Aussie politician. 
Speaking to media from the balcony he said "Today is an important victory,' before confirming the legal war with the US and UK continued.
Assange has always denied the rape allegations. 
What do you think of this latest news?