Julian Assange says Obama is trying to 'delegitimise' Trump as president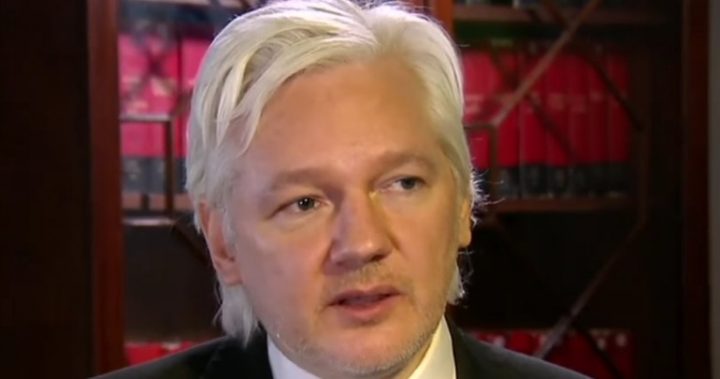 Just when you thought we had left the US election back in 2016, it comes back to haunt us again in the headlines.
Remember back during the US election campaign when WikiLeaks released emails relating to Hillary Clinton?
Well, if you've been watching the news lately you'll know US President Barack Obama and the FBI have pointed the finger at Russia, saying the Russians tried to interfere with the election result.
But there's one person who is certain that's no the case, and it's not Donald Trump.
It's WikiLeaks founder Julian Assange.
Ad. Article continues below.
Assange has sat down for an interview with Fox News, addressing the accusations that the Russians hacked the emails during the election campaign.
He said he was "a thousand percent" confident that the Russian Government wasn't to blame.
"We can say, we have said, repeatedly that over the last two months that our source is not the Russian government and it is not a state party," he said.
"Our publications had wide uptake by the American people, they're all true. But that's not the allegation that's being presented by the Obama White House."
Ad. Article continues below.
The WikiLeaks founder also takes a swipe at Obama, accusing him of trying to 'delegitimise' Trump's presidency.
"So, why such a dramatic response? Well, the reason is obvious. They're trying to delegitimise the Trump administration as it goes into the White House. 
'They are trying to say that President-elect Trump is not a legitimate President."
Meanwhile, it looks like WikiLeaks has big plans for 2017.
The site's Twitter account posted an ominous message for the year.
Ad. Article continues below.
"If you thought 2016 was a big WikiLeaks year 2017 will blow you away. Help us prepare for the showdown."
So, what do you think about this whole debacle? Do you trust Julian Assange?