Julia Morris says turning 50 is a 'rebirth' after 'mid-life crisis'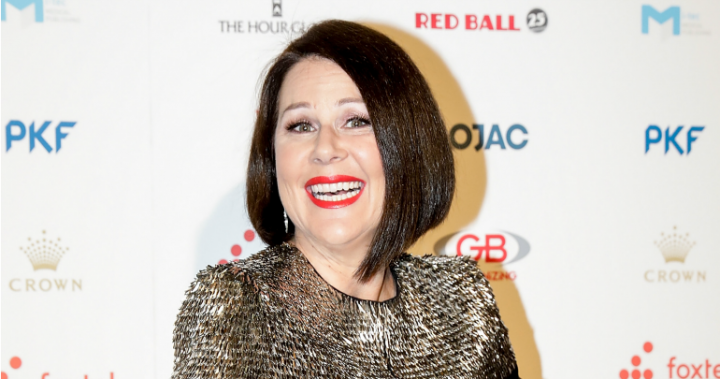 Julia Morris has joked she suffered a mid-life crisis in her 40s – and now sees turning 50 as a "tremendous rebirth".
The comedian, 49, opened up on her birthday next April, insisting she doesn't care about turning a year older.
In fact, she's looking forward to it after a lot of "confrontation time" over the last decade.
"It's a cliché that the midlife crisis happens at 50," she told Stellar magazine.
"Your 40s are the real confrontation time. That's when you get the first signs of ageing and learn you're on the reverse side of looking good. 
Ad. Article continues below.
"By 50, you've learnt to accept that's going to happen. So it's a tremendous rebirth. I don't give a f*** about turning 50."
But do you agree with her?
Julia, who has two daughters Ruby, 11, and Sophie, nine, with her comedian husband Dan Thomas, has revealed her hopes for a lavish dinner to
celebrate the milestone.
The star told the mag she has requested the Rainbow Room – but Dan only discovered it was actually part of New York's Rockefeller Centre after researching it some time later.
It's certainly a memorable way to mark a birthday.
Ad. Article continues below.
Read more: Julia Morris' "fury" as contestant body shames women
Morris isn't afraid to speak her mind, and previously hit out at body-shaming on her show I'm A Celebrity… Get Me Out Of Here!
She told news.com.au "in one of the series, somebody — and I'll leave them remaining nameless because this didn't go to air — said 'why do all women in their 40s look like kegs with legs?' and I was unstoppable in my fury."
Morris was so enraged that she wanted to do "something" about it. She said: "That was a woman — speaking about women. I wanted to go down to camp and get a 4 x 2 and bash the f**k out of her".
Do you think a 'mid-life crisis' is more likely to hit in your 40s? How did you celebrate your 50th birthday?