Julia Gillard makes surprising call saying this PM was our best ever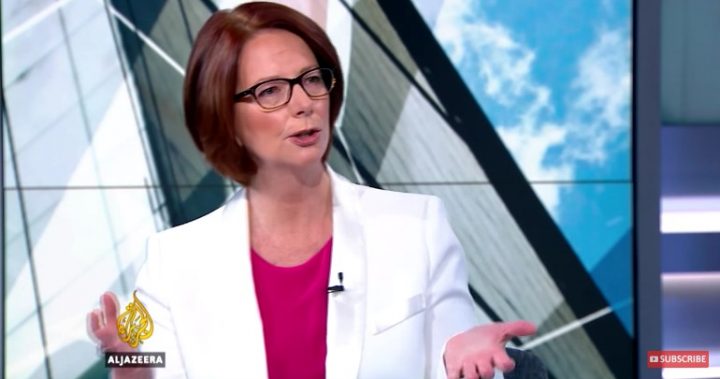 Former prime minister Julia Gillard has surprised some and left many scratching their heads after declaring one of Australia's little-known PMs was our best.
Ms Gillard said John Curtin was our best ever PM due his "sense of self" and "outlook on the world".
Mr Curtin was a Labor politician and came into power in 1941 during the midst of World War 2.
He is, however, relatively unknown to many. While many people like the throw names around has to who was our best ever PM, Mr Curtin's name isn't usually in the ring.
Many claim John Howard was our best PM thanks to his strong leadership on the economy, while others say Gough Whitlam was the real MVP.
Ad. Article continues below.
"What a nation does when faced with an existential threat is defining, and Curtin's leadership was at the centre of Australia's response," said Ms Gillard wrote in an opinion piece in The Australian.
"I would hope a new generation would also come to understand Curtin as a man. His is a tale of achievement despite personal problems including alcoholism, depression and physical ill-health.
"Consequently, studying Curtin should inspire by reinforcing what can be achieved by imperfect human beings who need to face up to what seem to be insurmountable challenges."
She also praised Mr Curtin for establishing diplomatic ties with China.
"For me, it meant strengthening our ­alliance by enabling US marines to train here whilst at the same time establishing and implementing new high-level diplomatic architecture with China. Curtin's guidance continues to inform and bind us, as well as his preparedness to understand and respond to the ­realities of the world."
Who do you think was Australia's best prime minister? Do you agree with Julia?