Judi Dench supports her boyfriend at Buckingham Palace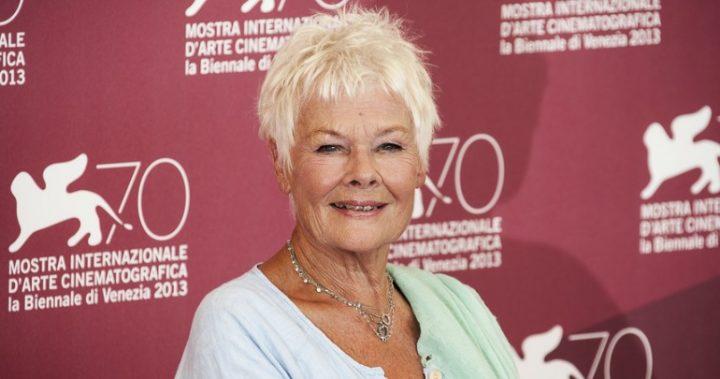 Dame Judi Dench has made a rare public appearance for a very special occasion honouring her partner for his conservation work over the years.
Judi has been dating David Mills for six years and looked delighted to be there with him as they met some of the royal family at Buckingham Palace.
David has done wonderful work over the years with the British Wildlife Centre which he founded almost 20 years ago. Today he was awarded an MBE for his contribution to British wildlife, which he said he was "elated" to receive.
It turns out it was a love for wildlife that brought Judi and David together, with David revealing they met when she turned up at his visitor's centre one day.
Ad. Article continues below.
"She has always been interested in wildlife, and she turned up as a visitor one day," he said.
"We met and we talked, and she said if ever she could do anything for us she would be very happy to and so I asked her to open a walk-through red squirrel enclosure, which she very kindly said yes, she would do. After that, as they say, the rest is history.
"We share each other's worlds, which is lovely."
Judi looked absolutely lovey for the occasion wearing simple black pants and heels and a long white coat, which she wrapped tightly around her to ward off the cool London air.
Ad. Article continues below.
The last time Judi made a public appearance it was at another royal event where she stole the show by sporting a diamante tattoo in the shape of the iconic James Bond 007 symbol.
Speaking about David a couple of years ago, she said she never expected to find love later in life.
"I wasn't even prepared to be ready for it," she told The Times. "It was very, very gradual and grown up. We got together, in a way, through the animals. It's just wonderful."
Are you a fan of Judi Dench? Which is your favourite movie of hers?