Judi Dench on 'Retirement'... Could she really?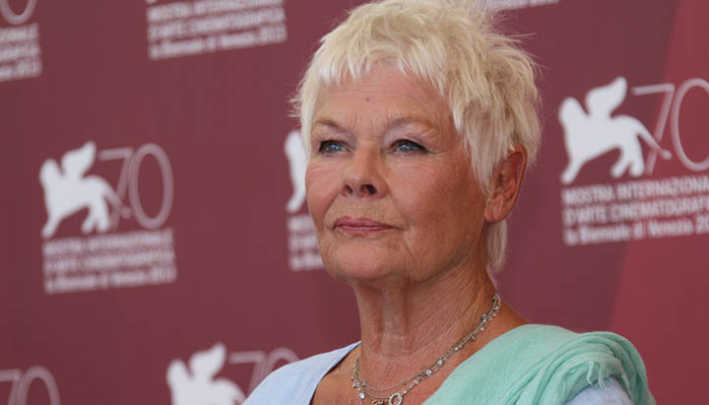 Dame Judi Dench is someone we all love, and the latest interview she has done kept us sitting on the edge of our seat with fear that she might be preparing to retire after her stage show in London's West End. She started her years in Shakespeare in roles like Ophelia in Hamlet, Juliet in Romeo and Juliet and Lady Macbeth in Macbeth. And now at 80 she is at it again. Could she be preparing to say farewell to the stage and screen?
Dench is playing at The Garrick, in 'The Winter's Tale', a reportedly tricky late Shakespeare play that is surprisingly almost sold out most nights. And, in an interview with Timeout she has declared it on her retirement plans…
"I'm not going to retire as long as I can work and as long as I'm asked to. If you can still climb the ladder, then do it.
And she is adamant that at 80 there is still room in her career for something extraordinary.
"Well I'm always looking for this play, you know, this extraordinary kind of thing that isn't like anything out there, maybe about an Afghan woman who walks the tightrope and turns into a dragon in the last act. I've looked for it for ten years or more, That's why I loved doing "Notes on a Scandal"; it was really something to try and understand that woman. The next thing I want to do mustn't be like Paulina [in 'The Winter's Tale'].'
Ad. Article continues below.
It is surprising to thing that a woman of Dench's extraordinary career and personal strength could ever doubt herself, but apparently she is just like all of us in feeling fear about her future, and lives with it every single day.
"I get frightened. I'm frightened that I won't get asked to do another job and I have had that fear throughout my entire career: all 58 years.
Despite decades as M in Bond, Dench was written out in Skyfall, after seven films in seventeen years.  She says people still bowl up to her in the street and call her by the name of her best known character.
"Sometimes they just say my name in a rather challenging way. There's no answer, really. It's usually as M. In India I was recognised as M all the time.
And so it is on to another year in the safety of knowing that Dame Judy Dench is not yet about to retire… The world is safe with her continuing to seek that something extraordinary.
Do you love Dame Judi Dench?