Judi Dench has a cheeky sparkle in her eye in new TV interview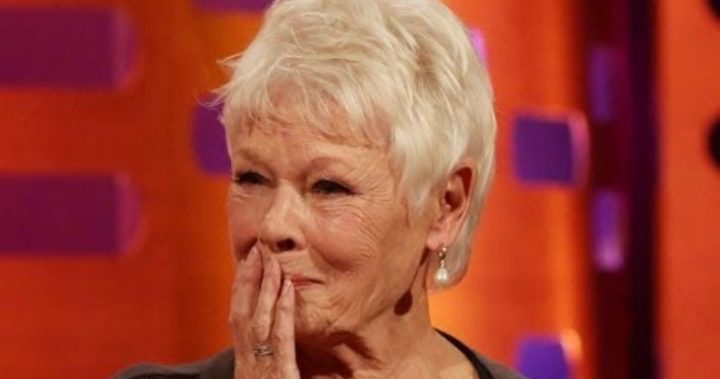 Judi Dench has been photographed during filming of the Graham Norton show, set to air on Channel Ten on Friday night. 
Dench is looking like her ever-cheeky self, and no-doubt there will be a few laughs shared between her and Norton, and fellow guests Jamie Foxx, Kristen Wiig, and Steve Carrell. 
She's known for her comedic streak, and there is even a video of her pranking her Murder on the Orient Express co-stars!
Ad. Article continues below.
It certainly isn't the first time on the Graham Norton show for Dench, who has appeared on the talk show numerous times and is always a hit when she drops by with her wit and wicked sense of humour.  
Read more: Queen can't hide her smile posing with Judi Dench
The 82-year-old English actress is showing no signs of slowing down in her career any time soon, with three movies produced in 2017, including Victoria and Abdul, where she stars as the formidable Queen Victoria, Murder on the Orient Express, and Tulip Fever. 
Dench's attitude to retirement is quite famous, and she seems to have no intention of taking it up, even saying once in an interview that she considers "retirement" a rude word. 
"What do you retire for?" Dench once asked. 
Ad. Article continues below.
"You retire if you are in a job that has just kept you employed, and given you some kind of income, and then you retire to do things that you really want to do. Well, I am doing the things I want to do now, so I don't want to retire."
It sounds like we can expect Dame Judi to be making movies for a while yet!
What's your favourite Judi Dench movie?