JonBenet Ramsey's brother speaks for the first time since her murder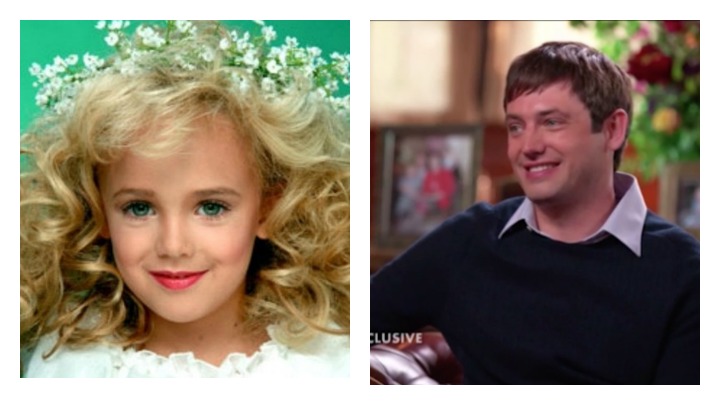 As the twentieth anniversary of his sister's death approaches, Burke Ramsey has sat down for his very first media interview to talk about the case that captivated the world.
In a one-on-one with Dr Phil McGraw, a smiling Burke recalled the day his beauty queen sister JonBenet was reported missing.
"The first thing I remember is my mom bursting in my room, really frantic, saying, 'Oh my gosh! Oh my gosh! Oh my gosh!' running around my room – now I know looking for JonBenet," Burke recalled to Dr Phil.
"The next thing I remember is a police officer coming into my room and shining a flashlight."
As most would remember, JonBenet was later found strangled to death in the family's basement.
Ad. Article continues below.
Both JonBenet's parents and Burke were considered suspects, but the case was never formally brought against them.
Burke has remained secluded ever since, with Dr Phil saying that from his assessment, Burke is "socially awkward".
"He's a software engineer. He works remote. He doesn't go into work everyday.
"For 20 years he has been off the grid. And my impression is he's socially awkward,' he told Today.
Ad. Article continues below.
"People are going to be very interested in his demeanour, and they're going to find his demeanour atypical. He might be talking about some pretty dark aspects of this story and smiling while he's talking about that."
When Dr Phil asked Burke why he was speaking out now, he gave a surprising candid and blunt response.
"I know people think I did it; that my parents did it. I know that we were suspects," he said.
He said he wanted to mark JonBenet's anniversary by keeping her memory alive, but would not be talking to the press ever again.
"I don't want anyone to forget," he said, adding that he still misses her very much.
Ad. Article continues below.
"For a long time, the media basically made our lives crazy. It's hard to miss the cameras and news trucks in your front yard. And we'd go to the supermarket sometimes and there'd by a tabloid with my picture, JonBenet's picture, plastered on the front. They would follow us around.
"Seeing that as a little kid, that was just kind of a chaotic nightmare. So I was pretty skeptical of any sort of media. It just made me a very private person.
"As to why I'm doing it now, it's the 20th anniversary and there's apparently still a lot of attention around it."
The full interview will air on September 12, with many hoping it will provide some answers as to what happened that fateful day.
Did you follow this case over the years? Will you watch the full interview?