JonBenet Ramsey case grand juror breaks secrecy laws to speak out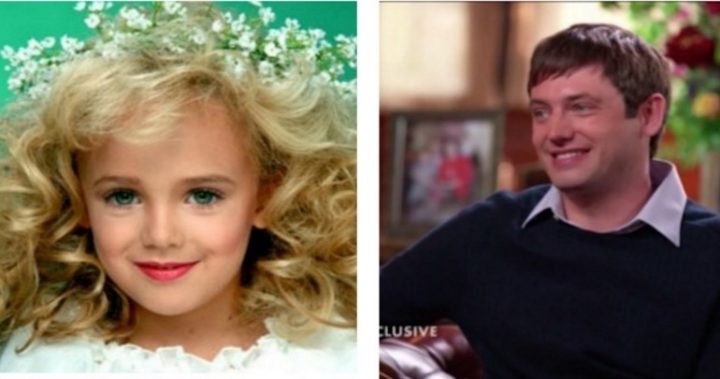 It's been almost two decades since JonBenet Ramsey was murdered and her body found in the basement of her multi-millionaire parents' home in Boulder, Colorado. Much speculation has been made surrounding her murder with many pointing fingers at JonBenet's bother, Burke. Many years have passed and JonBenet's killer has never been found. Now, twenty years later, a grand juror on the JonBenet Ramsey case has broken strict secrecy laws to say he knows who killed the six-year-old beauty queen and reveal how he and fellow jurors were silenced.
A male juror who is risking prosecution which could lead to imprisonment, has told US TV show 20/20 the shocking decision the grand jury came to almost two decades ago.
The Colorado Grand Jury which convened in 1999, was asked to deliberate on whether JonBenet's parents, John and Patsy Ramsey should have been indicted over the murder and according to the juror, the panel of eight women and four men voted yes, reports News.com.au.
"They were told to indict only if they found probable cause, in other words if they found it was more likely than not that the Ramseys killed their own daughter," 20/20s Amy Robach says.
The grand jury voted to indict JonBenet's parents 17 years ago, but the Colorado prosecutor at the time disagreed and did not to follow through with the jury's recommendation.
Ad. Article continues below.
"Was there enough evidence to indict John and Patsy Ramsey for a crime?" Robach asks the juror, who responds: "Based upon the evidence that was presented I believe that was correct."
But asked if the case had gone to trial, did he believe that the Ramseys would be convicted, the juror answered "no".
"Based on the evidence you were presented do you feel you know who killed JonBenet Ramsey?" Robach asks.
The juror responds: "I highly suspect, I do."
The revelation comes in a week in which the Colorado Bureau of Investigation announced it would be conducting sophisticated DNA testing on the underwear and long johns JonBenet's body was clothed in death. Although DNA analysis at the time exonerated the Ramsey family, now, new evidence has come to light.
The jury also went to the Ramsey home on 15th Street, Boulder, Colorado and went down the basement stairs to see the cellar where the little beauty queen's body had been found.
"The basement in which she was found, it was a very eerie feeling. Like someone had been killed here," the juror said.
The 20/20 program disguised the juror's voice and put his face in shadow to help protect his identity because Grand Jury proceedings in Colorado and elsewhere are secret.
Ad. Article continues below.
The interview with the juror was due to be aired on Friday night in the US, just over a week before the twentieth anniversary of JonBenet Ramsey's death on Christmas night 1996. The interview includes revelations by a handwriting expert that she is sure the ransom note found at the scene was written by JonBenet's mother Patsy.
Patsy Ramsey, John Bennet Ramsey's second wife, was a former beauty queen herself. She died from ovarian cancer in 2006.
On the night JonBenet was murdered and her body placed in the cellar, her parents initially said she had been kidnapped.
They found a weird ransom note which claimed JonBenet has been kidnapped by "a small foreign faction" and demanded an odd ransom sum of $118,000 – a similar to the sum of John Ramsey's annual work bonus. There were also reports of deliberate spelling mistakes in the long-winded note making investigators believe it was bogus.
The handwriting expert who examined the ransom note, Cina Wong, found more than 200 similarities between the ransom note writer's handwriting and Patsy's handwriting. This week, Ms Wong said she still maintains that JonBenet's mother wrote it.
"You will see that just with the As the ransom note writer has four different variations of the letter A, and then Patsy Ramsey uses the same variation of the four different types of As," Wong tells 20/20.
At the same time, there was a lot of speculation surrounding JonBenet's then nine-year-old brother Burke Ramsey.
Burke, now a computer software developer, raised eyebrows with his interview on the Dr Phil show, when he smiled throughout the session. His childhood jealousy over his sister who received all the attention was also aired.
Burke Ramsey reportedly placed his own faeces in JonBenet's bed and on one occasion hit her with a golf stick.
The DNA review of JonBenet's clothing by Colorado investigators will examine unidentified male DNA found on separate items.
Do you think JonBenet's killer will ever be brought to justice?