John Lennon's draft letter to the Queen uncovered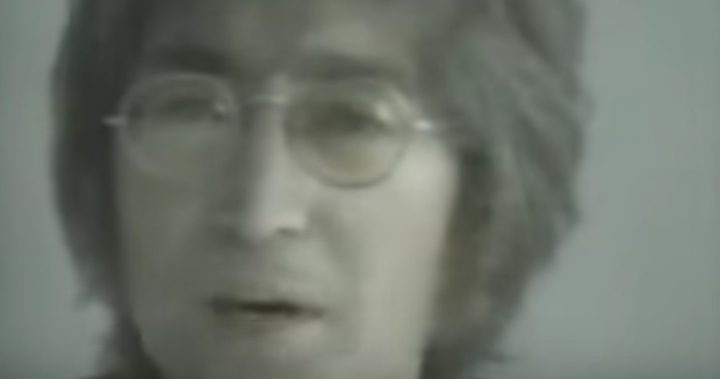 It's not everyday you find a piece of music history.
One lucky person has bought a used record for £10 and discovered something far more valuable inside.
The anonymous owner found a signed draft of a letter from John Lennon to the Queen.
Rolling Stone reports the letter detailed why Lennon was sending back his MBE (Member of the British Empire) medal.
"I am returning this MBE in protest against Britain's involvement in the Nigeria-Biafra thing, against our support of America in Vietnam and against Cold Turkey slipping down the charts," he wrote.
Ad. Article continues below.
His signature at the end was smudged, with experts speculating Lennon had actually sent a cleaner copy of the letter to the Queen.
"You can quite clearly see that the signature in this letter has been smudged. My theory is that John Lennon never sent this draft because of the smeared ink," music memorabilia expert Darren Julien told CNN.
"If you're writing to The Queen, you want the letter to look pretty perfect, you don't want the ink to be smudged. This suggests that he wrote a second version of the letter, which was the one that was actually sent to The Queen."
For the lucky owner the letter has been valued by a memorabilia expert to be worth around $72,000.
What do you think of John Lennon's letter to the Queen? Were you a John Lennon fan?