John Howard warns against "huge mistake"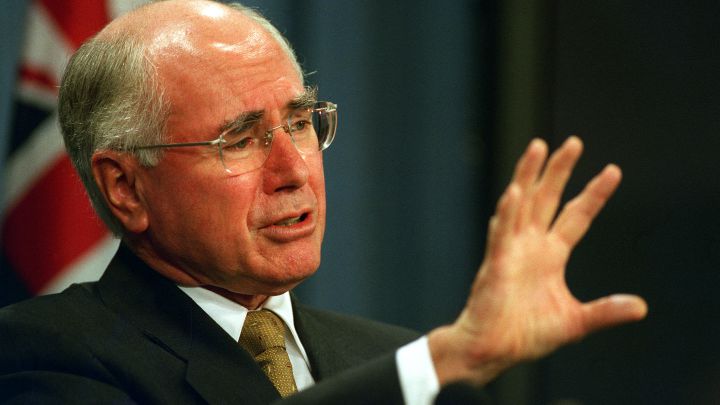 John Howard made many changes and bold moves during his tenure as Prime Minister, but there was one issue that everyone agreed on – and now it looks as if his important work has been completely undone.
Yesterday, Australia's most popular Prime Minister, as reported in a poll by The Australian, spoke out against the controversial new shotgun lobbyists are determined to bring into the country.
Mr Howard stood side-by-side with a survivor from the Port Arthur Massacre and warned it would be a "huge mistake" to water down Australia's gun laws.
Almost 20 years since the massacre and Mr Howard's gun buy-back scheme that destroyed 631,000 firearms, there are as many guns in Australia as there were back in 1996.
Mr Howard also introduced a ban on automatic and semi-automatic weapons.
Ad. Article continues below.
He has thrown his support behind Port Arthur survivor Carol Loughton, who was shot in the back and lost her daughter to gunman Martin Bryant, and is campaigning to stop the relaxing of laws on the Adler shotgun, which we reported here.
"If the Government ends up letting this in, and not treating it as I think it should be on the evidence available to me at the moment — treated as akin to an automatic or semi-automatic — then I would be very critical of that, certainly, and that would be a huge mistake," Mr Howard said at a Sydney function organised by Gun Control Australia.
"I don't think a great majority of Australians want to see a weakening of gun laws.
"They think it's something we got right and I think we should keep it that way."
There are currently more than three million guns held by civilians in Australia, and four states have eliminated the 28-day cooling off period for applying for a second weapon;. The Advertiser reports that and one licence-holder in NSW has been allowed to acquire 329 guns and another in Victoria has been granted permission to have 131 firearms.
Does it concern you knowing how many guns there are in Australia? Was John Howard's work in vain?