Joe Hockey quits parliament for the sake of his family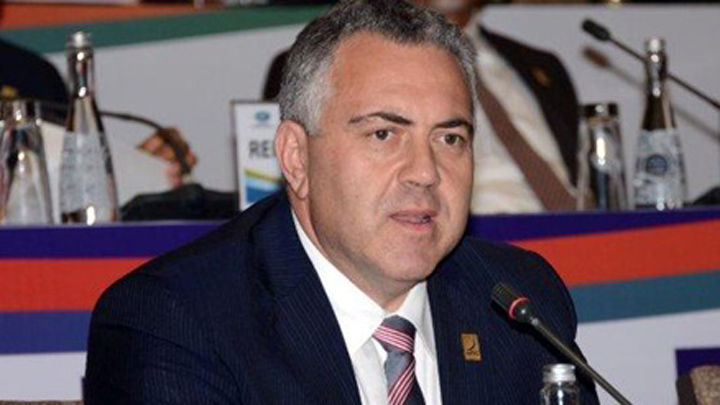 The former Treasurer says he will stand down from parliament for family reasons, however the rumour mill is already working against his story.
In a statement issued last night, Mr Hockey said, "After having served for nearly twenty years as the Member for North Sydney and seventeen years on the frontbench, I advised the Prime Minister that I did not wish to continue as a minister in the Government and that it is my intention to resign from the House of Representatives.
"It has been a great honour to serve my local community as the second longest serving Member for North Sydney since Federation. I have no desire to break Billy Hughes' record!
"It was a great privilege to serve on the frontbench.
"In each and every ministry from Financial Services to Employment and Workplace Relations, from Small Business and Tourism to Treasurer, I have sought to do my very best for the people of Australia.
Ad. Article continues below.
"I will have more to say in due course, but for the sake of my young family – to whom I owe so much – I have decided to bring my parliamentary career to a close."
According to The Australian, Mr Hockey was offered a junior position by Malcolm Turnbull after being demoted from Treasurer in favour of Scott Morrison, and it is understood that Mr Hockey declined the offer.
It's not career over for Mr Hockey, however, as The Australian reports he is first in line to take over Kim Beazley's job as US ambassador. This is considered the most prestigious diplomatic posting one can get.
Mr Hockey has not clarified whether he will serve out the rest of his term or exit before the next federal election by forcing a by-election.
As heads roll in Malcolm Turnbull's cabinet shake-up do you shed a tear for Joe Hockey?  What do you think of his decision to leave parliament?