Joe Hockey proves he's not for sale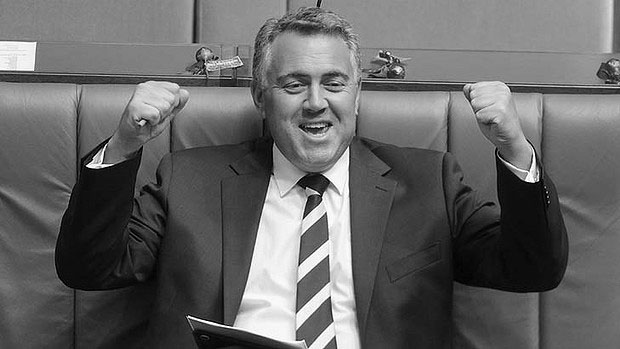 Treasurer Joe Hockey has had a $200,000 win in his defamation case against Fairfax Media, though it is something of a win for both participants in the case, and a warning to all of us using social media.
Hockey's case was prompted by an article appearing in The Sydney Morning Herald, The Age, and The Canberra Times on May 5, 2014. However the court win was not against the article, instead it was against the words "Treasurer for sale" that appeared on posters outside newsagents advertising the newspapers, and those same words posted on Twitter by the newspapers' Twitter accounts.
Mr Hockey was awarded  $120,000 damages for the Sydney Morning Herald's poster, and $80,000 for the two tweets from The Age's Twitter account.
The actual newspaper article was considered by Justice White to be of "considerable public interest". The lesson to be taken here is that good journalism is both safe and in the public good, and that we all need to be careful what we say on social media, such as Twitter and Facebook.
The Hockey case is the second successful defamation case involving social media in Australia, following on a $105,000 ruling last year in NSW, in which a teacher sued a student for posts made on Facebook and Twitter. These are judgements that the whole world stand up and watch with interest, given the explosion in social media use in the last eight years or so.
Ad. Article continues below.
The judge in the NSW case had this to say about social media:
"When defamatory publications are made on social media it is common knowledge that they spread," Judge Elkaim said.
"They are spread easily by the simple manipulation of mobile phones and computers. Their evil lies in the grapevine effect that stems from the use of this type of communication."
With these two successful court cases it is now well established that media companies, and individuals, need to take care with what they say on social media.
Might news like this make you think more on what you say on Twitter and Facebook? Have you ever said something and quickly deleted it after thinking about what you said? Have you ever had any trouble on social media? Do you think a politician should sue media outlets, or should they put it down to the 'price of the job'?