Joe Hockey meets with Team Trump following phone scandal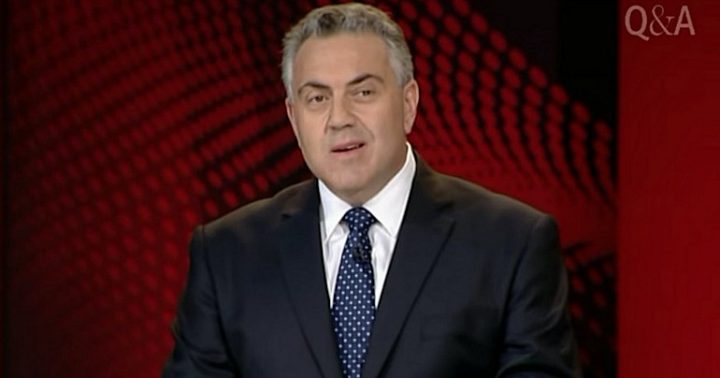 Joe Hockey was enjoying a pretty cushy role as Australia's ambassador to the United States a few months ago. Then Donald Trump became president. Now poor old Joe is having to deal with one of the biggest political spats Australia has been had in years.
Yesterday, news broke that the Sunday night phone call between Trump and prime minister Malcolm Turnbull was less than friendly, with Trump slamming the deal to take refugees from Manus Island as "the worst deal ever" before ending the call 35 minutes early.
Today, Hockey met with Trump's senior advisor Steve Bannon and chief of staff Reince Priebus to try to smooth things over and ensure the relationship between our two countries remains friendly.
With so much at stake though, is Hockey up to the task?
He's remained publicly upbeat and enthusiastic about Trump's presidency, congratulating his staff on their new roles on his social media accounts and staying to true to his reputation as 'jovial Joe'.
Ad. Article continues below.
Before he took on the role as US ambassador, Hockey's international diplomacy experience was minimal. Now he finds himself in one of the most pivotal roles as Australia and America try to maintain their working relationship.
After sacrificing so much to help the US in the Iraq and Afghanistan wars, it only seems fair that Australia should enjoy a 'friends with benefits' relationship with the US, right?
Trump has made no secret of his America first plan for the next four years, so there's no guarantee that we'll enjoy the same relationship going forward.
While Turnbull will certainly have his work cut out for him, it will be Hockey working as the face of Australia and trying to keep things friendly on a day-to-day basis.
Do you think Joe Hockey is the right man for the job? Do you think our relationship with the US will remain intact over the next few years?